Potatoes and Feta Shakshuka
A traditional recipe with a twist, crispy potatoes seasoned with Knorr Shish Tawook Seasoning adds depth to this dish, crumbled feta to finish it off.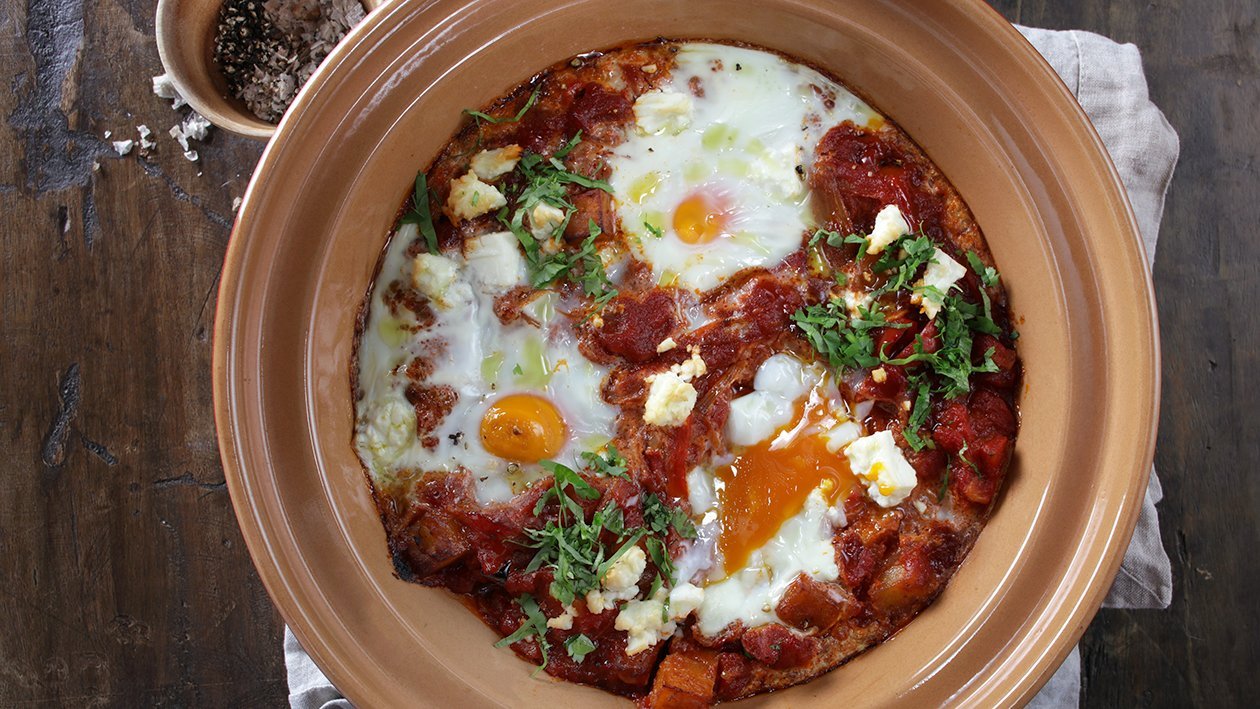 Ingredients
Preparation of Shakshuka:
Potato, thinly sliced

800.0 g

Capsicum, red, julienne

300.0 g

Black pepper, powder

10.0 g

Knorr Shish Tawook Marinade (6x1kg)

40.0 g

Coriander, fresh, finely chopped

100.0 g
Preparation
Preparation of Shakshuka:

Heat fryer with Frying oil to 180°C. Then fry the potatoes until golden brown, season with Knorr Shish Tawook Marinade and keep aside.
In a pan heat the olive oil & sauté onions, peppers and garlic. Season with cumin, paprika and black pepper before adding tomato paste simmer for 3 minute to allow flavours to develop.
Next add in the fried potatoes, place into a tagine and crack open the eggs on top.
Bake in the pre-heated oven for 12-15 minutes.
Garnish with crumbled feta & fresh coriander.