Beef Shank over Egyptian Fatta
Fatta is one of Egypt's favorite dishes and a perfect Iftar meal. We have given this dish its own flare with our stocks & sauces. A great recipe for Ramadan; include it in your menu this season!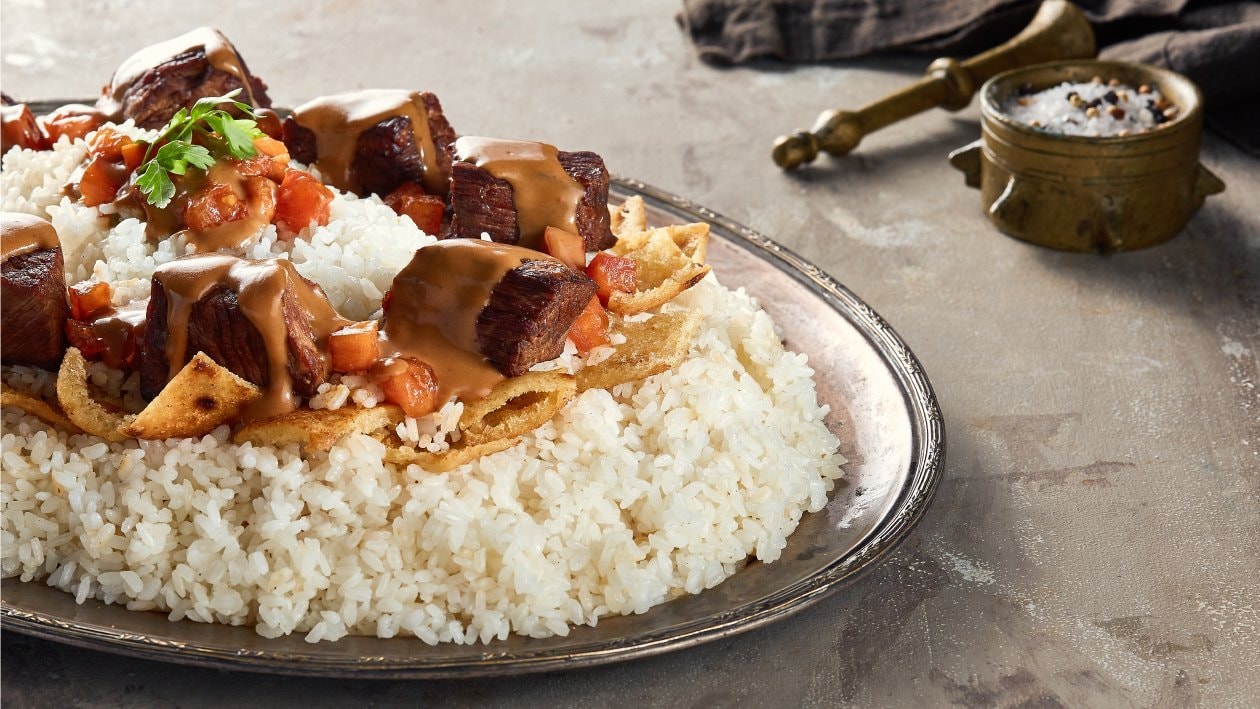 Ingredients
Preparation:
Onion, red, cut into half

1.0 pc

Onion, finely grated

200.0 g

Knorr Brown Gravy Base (6x800g)

10.0 g

Pita bread, cut into cubes

5.0 g

Rice, Egyptian, cooked

1.0 kg
Preparation
Preparation:

On open flame char the red onion until it turns dark, but not burned. Set aside
In a large cooking pot warm olive oil over medium heat, add the shanks and cook a few minutes until brown in color. Remove the shanks and set aside.
In the same cooking pot over low-medium heat sauté onion, then add the spices, rosemary and tomatoes and cook for another 3 minutes or so, again stirring often.
Add back the beef. Add water, Knorr Beef Stock Powder and Knorr Brown Gravy.
Increase heat and bring to boil then cover and reduce heat to a simmer allow to cook for 30-40 minutes.
In a baking sheet spread the bread and bake at 170°C for 7 minutes until it crispy.
In a sauté pan melt the butter, then add the garlic and cook until it's golden brown add the white vinegar.
Heat the rice before layering.
In a serving platter put the bread first then rice then the garlic vinegar mixture.
Top with the beef shanks and drizzle it with the broth.