Since the beginning of 2023 and we are looking to make the perfect future menus to help you move your restaurant or hotel to another place, we guide you how to care for customers and attract more customers in simple steps and within the direction of creating future menus full of irresistible vegetables, we have cooked carrots in 4 different recipes, tastes and easy ingredients.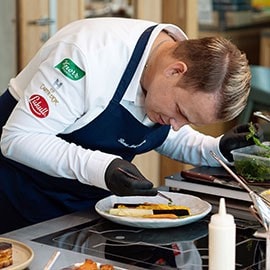 The chef uses multiple cooking techniques to present one ingredient which is carrot in 4 different flavors, shapes and tastes, without using any expensive ingredients!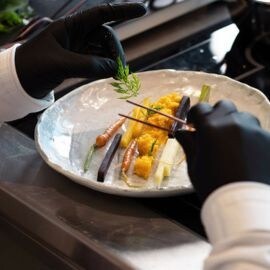 Thanks to modern technologies, vegetables may turn from a simple side ingredient to a main ingredient in the recipe with an irresistible flavor, vegetables are delicious and can create enjoyable plant-based dishes, so we decided to use simple ingredients to make integrated dishes in a modern and irresistible way. 
To learn more recipes about cooking irresistible vegetables from Unilever Food Solutions Chefs, download now the Future Menus Trends report from our homepage and know what's new.