Read More
Maple Cola Braising Liquid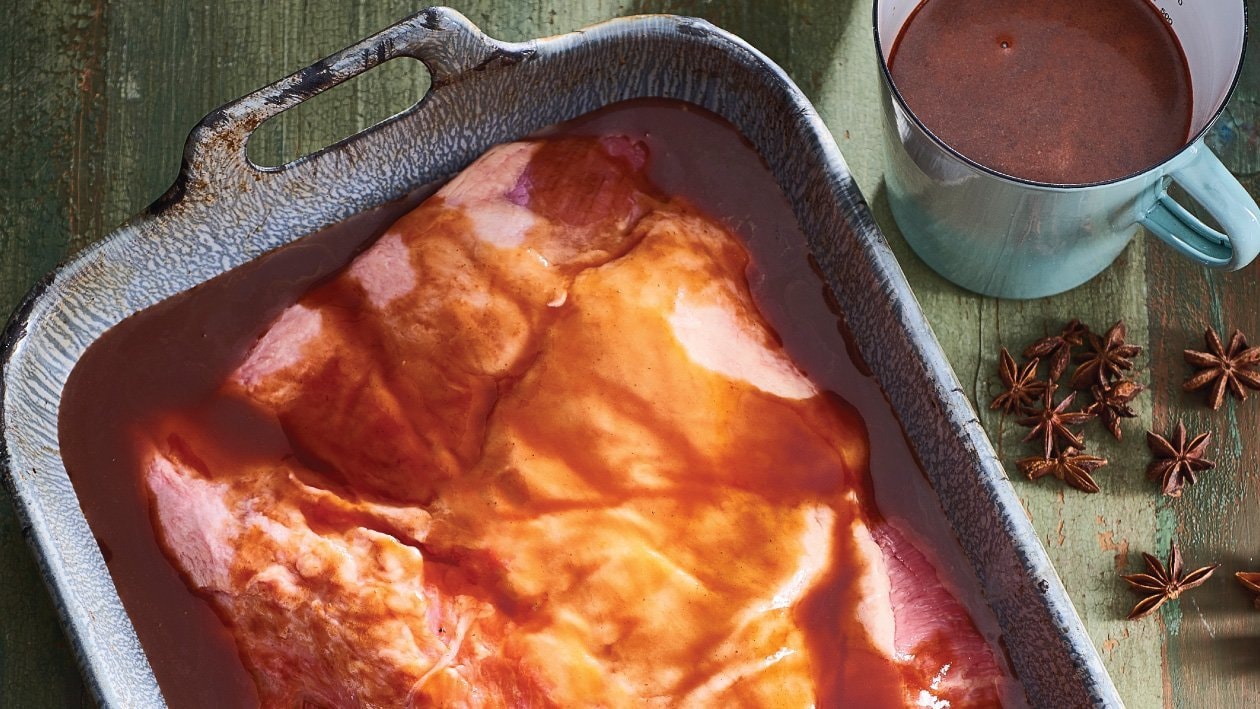 With one single pot and this sweet and pungent sauce made with maple syrup, you can slow-cook the simplest ingredients into rich, satisfying, easy and most importantly tastiest dishes.
Tip: using this sauce on a brisket helps the fat cap to caramelize even more
...
Ingredients
Maple Cola Braising Liquid
Method:
Maple syrup
/ml
100.0 ml
0%
Knorr Professional Hickory BBQ Sauce (6x2L)
/g
200.0 g
0%
Method:
---
With one single pot and this sweet and pungent sauce made with maple syrup, you can slow-cook the simplest ingredients into rich, satisfying, easy and most importantly tastiest dishes.
Tip: using this sauce on a brisket helps the fat cap to caramelize even more
...
Method:

Combine all ingredients together, add to brisket.
Roast covered for 5 hours at 140°C. Uncover for the last 30 minutes of cooking.