Rib Burnt Ends Hoagie
These bad boys are so addictive, you won't keep up with demand.
Tip: Use bagel & some fried egg for a breakfast option.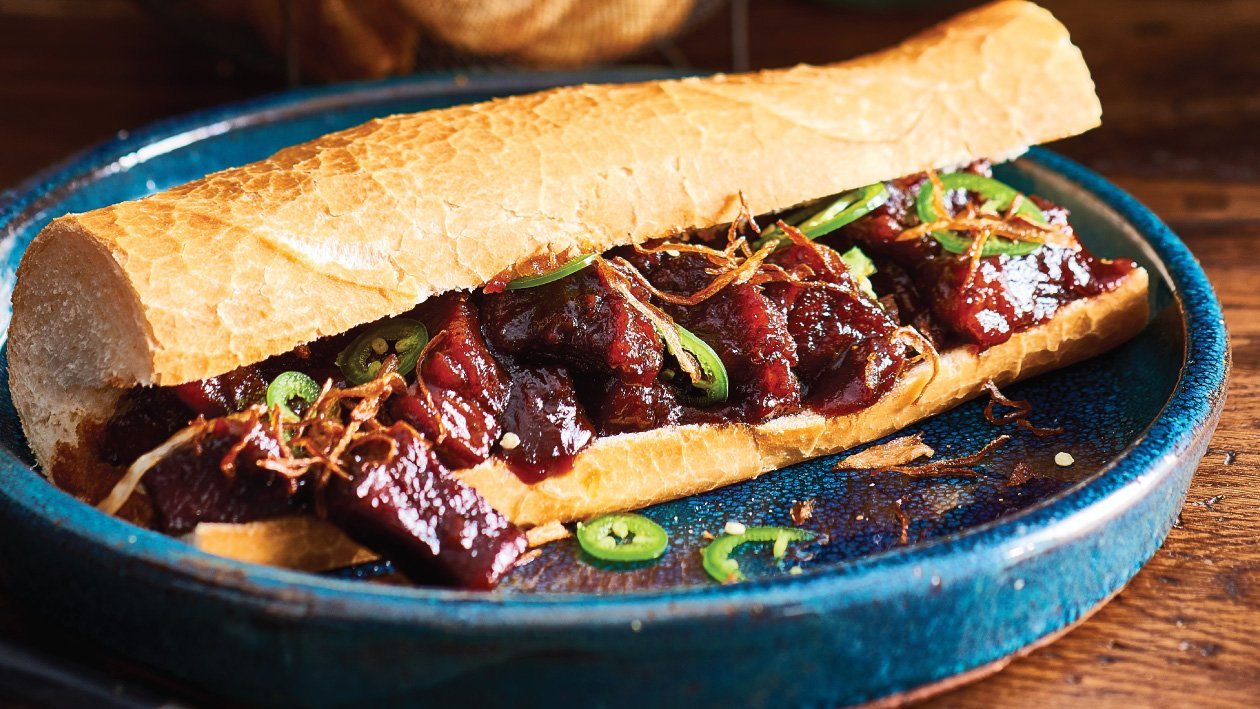 Ingredients
Method:
Apple cider vinegar

100 ml

Salad and fries, to serve
Preparation
Method:

Place the rib in a large oven dish, combine with the braising liquid, cover and cook in a preheated oven for 4 hours at 140°C.
Remove and place in a new tray and allow to cool, dice into 3cm pieces and place back in the oven, remove once the meat starts to crisp up.
Serve in long rolls with salad and fries.