Baladi Pomegranate Sausages
Baladi Pomegranate Sausages can be ordered spicy or non-spicy. In either case, they are prepared with pomegranate molasses. An absolute essential for Ramadan – view the full recipe below.
Tip: Using Knorr Demi-Glace Base helps create a perfect sauce full of flavour very quickly.
Appetizer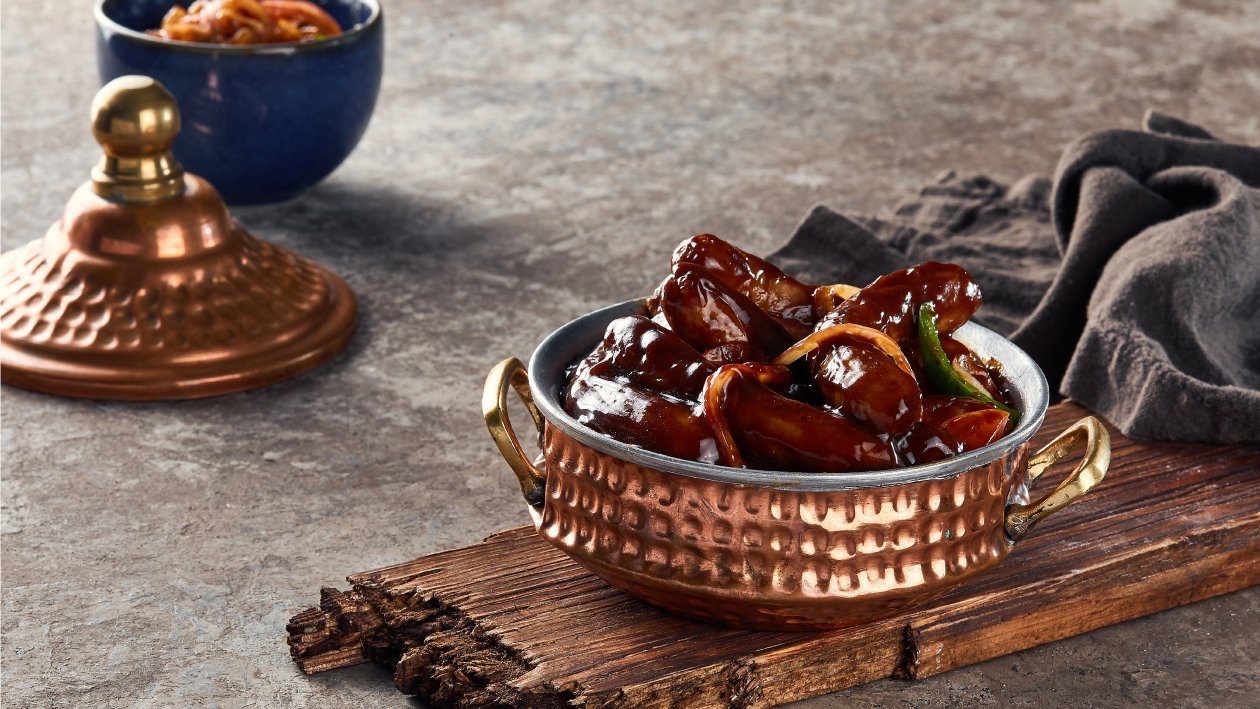 Ingredients
Preparing the Dish:
Red onion, slices

100.0 g

Green peppers, slices

100.0 g

Parsley fresh, chopped

10.0 g

Pomegranate molasses

100.0 g
Preparation
Preparing the Dish:

In a large cooking pot over medium heat add the sausages and cook for a few minutes until brown color.
Add the onion, peppers and cook until onion is translucent and soft.
Add garlic and chopped parsley and fry for 1 minutes, stirring often.
Add paprika, add the tomatoes and the spices, then cook for 2 more minutes.
Drain any extra fat from the pan.
Add water, Knorr Demi Glace Base increase heat and bring to a simmer allow to cook for 3 minutes before adding pomegranate molasses, and cooking for another 5 minutes.
Serve with pita breads.