Baked Mashed Potatoes
Baked mashed potatoes is an all-time favorite comfort food and an easy recipe that delivers big flavor to your guests. Check the recipe here!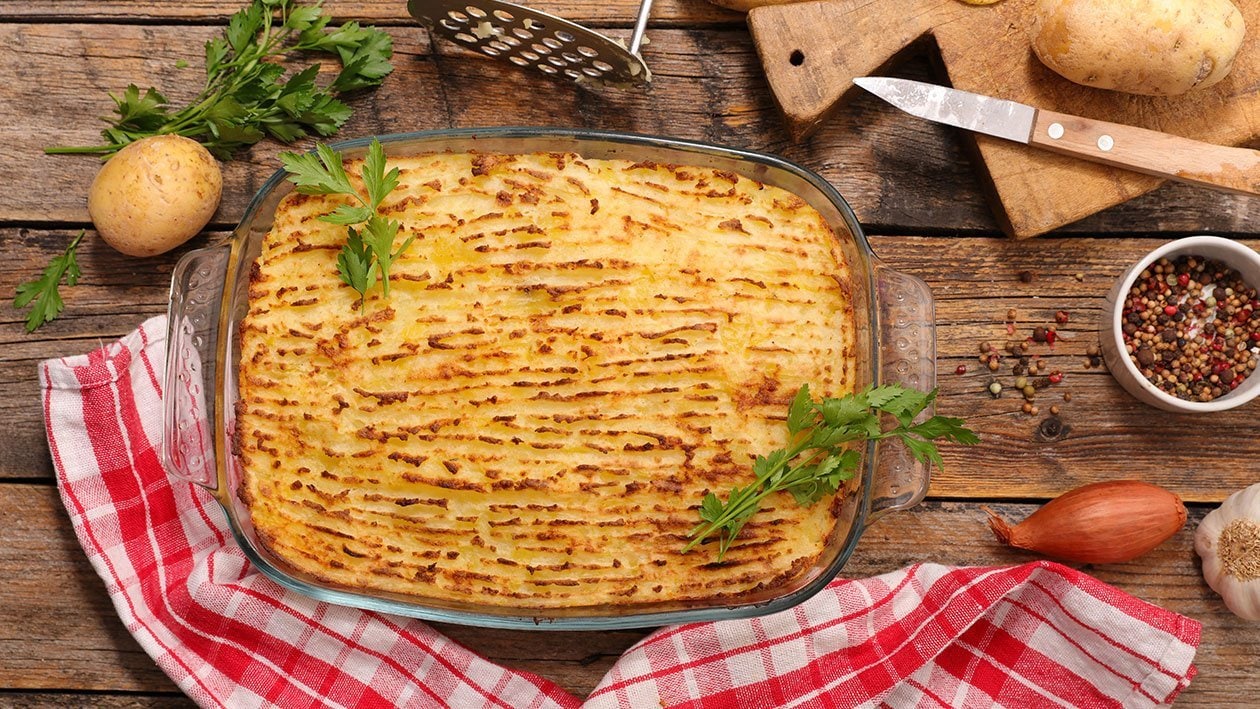 Ingredients
Baked Mashed Potatoes
Preparation:
Knorr Mashed Potato (1x2Kg)
/g
180.0 g
0%
Fresh cream
/g
100.0 g
0%
Cream Cheese
/g
500.0 g
0%
Onion, powder
/g
25.0 g
0%
Egg, lightly beaten
/pc
3.0 pc
0%
Salt and Pepper
/tsp
1.0 tsp
0%
Preparation:
Egg, lightly beaten

3.0 pc
Preparation
Preparation:

Preheat oven to 350°F (175°C).
Bring a large pot of lightly salted milk to a boil.
Add Knorr Mashed Potato and cook about 2 minutes.
In a large bowl, mix potatoes with the butter and cream.
With a hand mixer, add up cream cheese and onion.
Aside in a small bowl, beat the egg with a little bit of the mashed potatoes.
Stir into potatoes and season with salt and pepper.
Transfer to a 2-quart casserole dish.
Bake for 1 hour in the preheated oven, or until puffy and lightly browned.