Stuffed Pigeon
It is impossible to imagine an Egyptian Ramadan table without pigeon "Hamam Mahshi". This dish is viewed as a delicacy. It's the bird you cook when you want to impress your guests. View recipe here.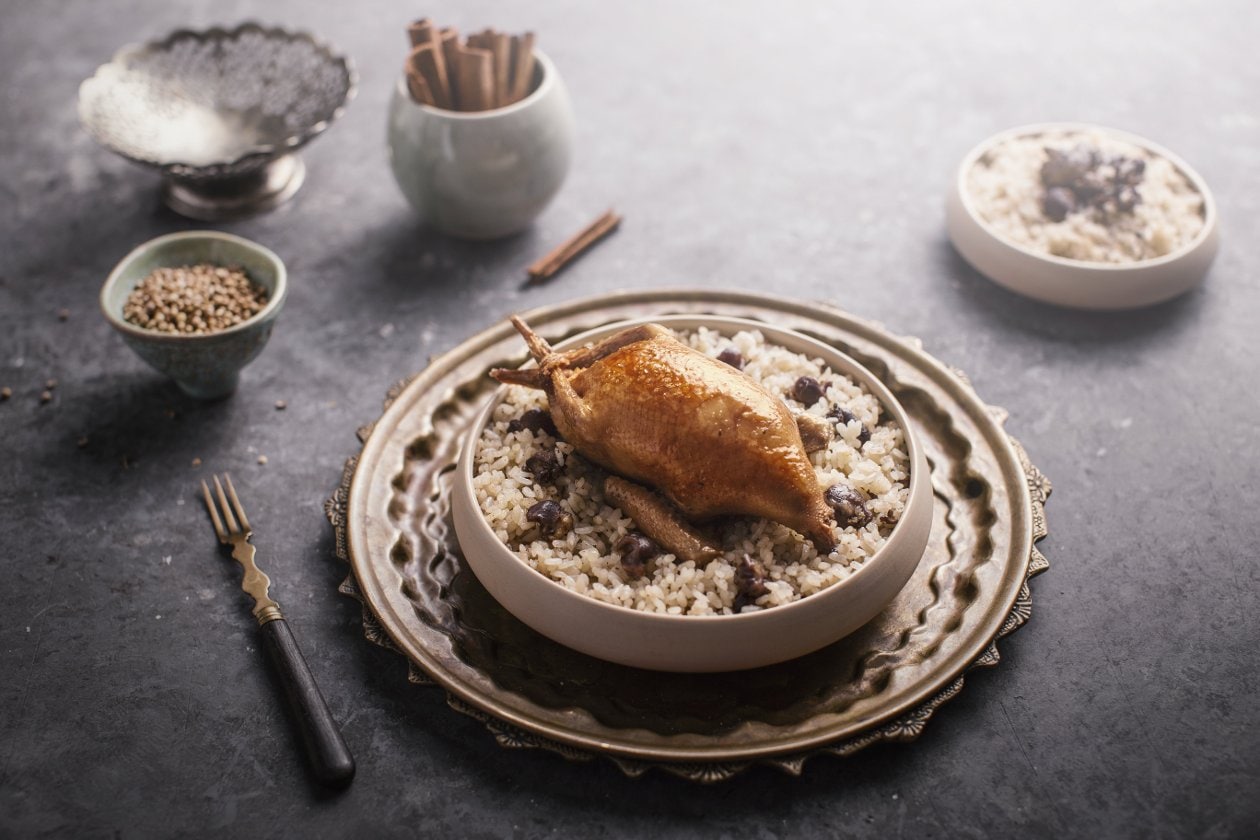 Ingredients
The Pigeon:
Fresh tomato juice

300.0 g

Short grain rice, half cooked

300.0 g
The Brown Sauce:
Preparation
The Pigeon:

Make the chicken stock using 2L of water and 30g of Knorr Chicken Stock Powder. Bring to a boil, add Knorr Arabic Spices Mix, the bay leaf and cardamom.
In a large sauté pan, add the ghee and sauté the onion on medium low heat.
Add the tomato paste, cook for 1 minute, then add the tomato juice and cook for 5 more minutes.
Add the rice and cook for 3 minutes. Add a little bit of the chicken stock.
Adjust the seasoning and add 6 grams of black peppers (not the full quantity).
Stuff each pigeon's cavity and under the skin. Be careful and don't over stuff it because the rice will double in size while cooking.
Place the stuffed pigeons in the stock, it will take around 15 minutes to cook.
Pull the pigeons out of the stock and let them rest.
Strain the stock and retain 1L to make the brown sauce.

The Brown Sauce:

Melt the butter and add the flour. Keep stirring to reach blonde roux. Add 1L of strained stock slowly and keep whisking until the sauce is silky. Add a pinch of nutmeg.
Serve it with the Pigeon.

Tip:

For a crispy skin, you can pan sear the pigeon after taking it out of the stock.