Onion Soup
Designed for professional chefs, check out this Onion Soup recipe: cooking instructions broken into components, full list of professional ingredients, chefs' preparation secrets. Master this recipe with products like: Knorr Demi Glace Base and Knorr Beef Flavoured Stock Powder.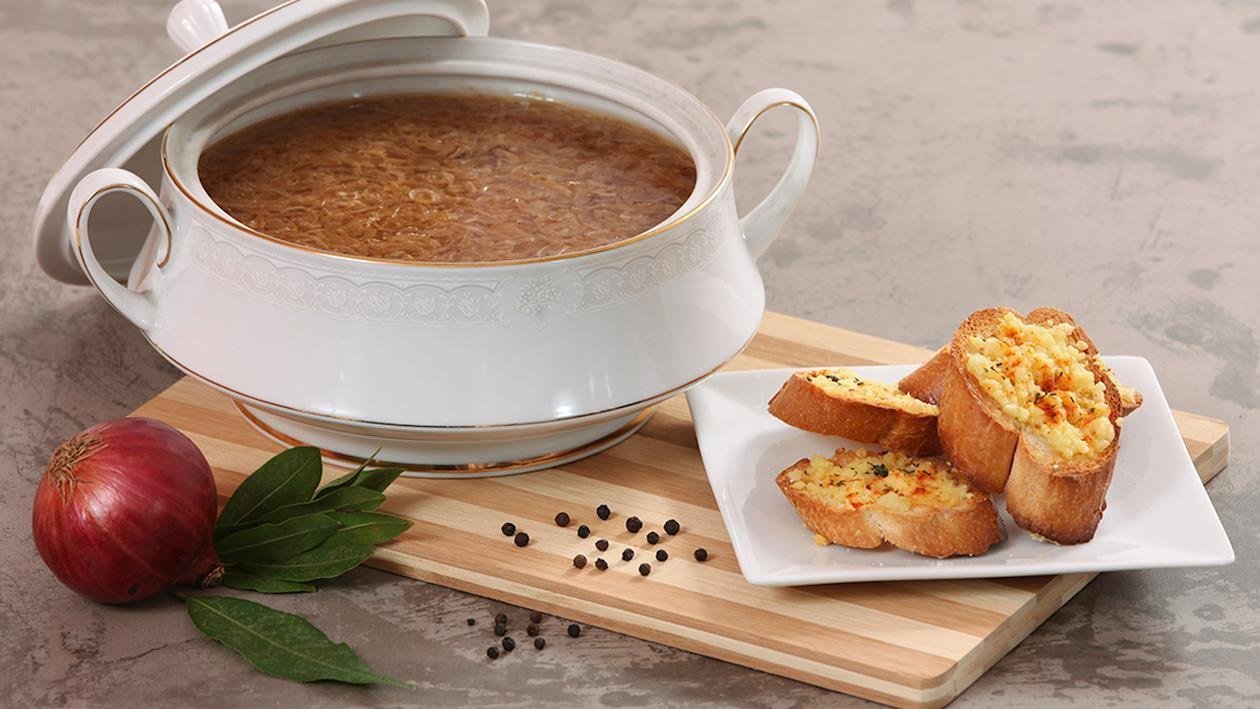 Ingredients
Method:
Onions, thinly sliced

800 g

Garlic, freshly chopped

30 g

Black pepper, crushed

1 g

Cheese toast for the garnish
Preparation
Method:

Heat the butter in a thick bottom pan and sauté onions, garlic and bay leaves until golden brown.
Mix Knorr Demi Glace Base, Knorr Beef Flavoured Stock Powder with water separately and add to the onion mixture.
Bring to boil and simmer for a few minutes.
Adjust seasoning with pepper.
Serve with cheese toast.