Creamy Potato Soup
An easy and delicious creamy potato soup recipe that can be made in just one pot!  Loaded with smoked beef and creamy potato goodness, this favorite comfort food is bound to be a hit. Check recipe here.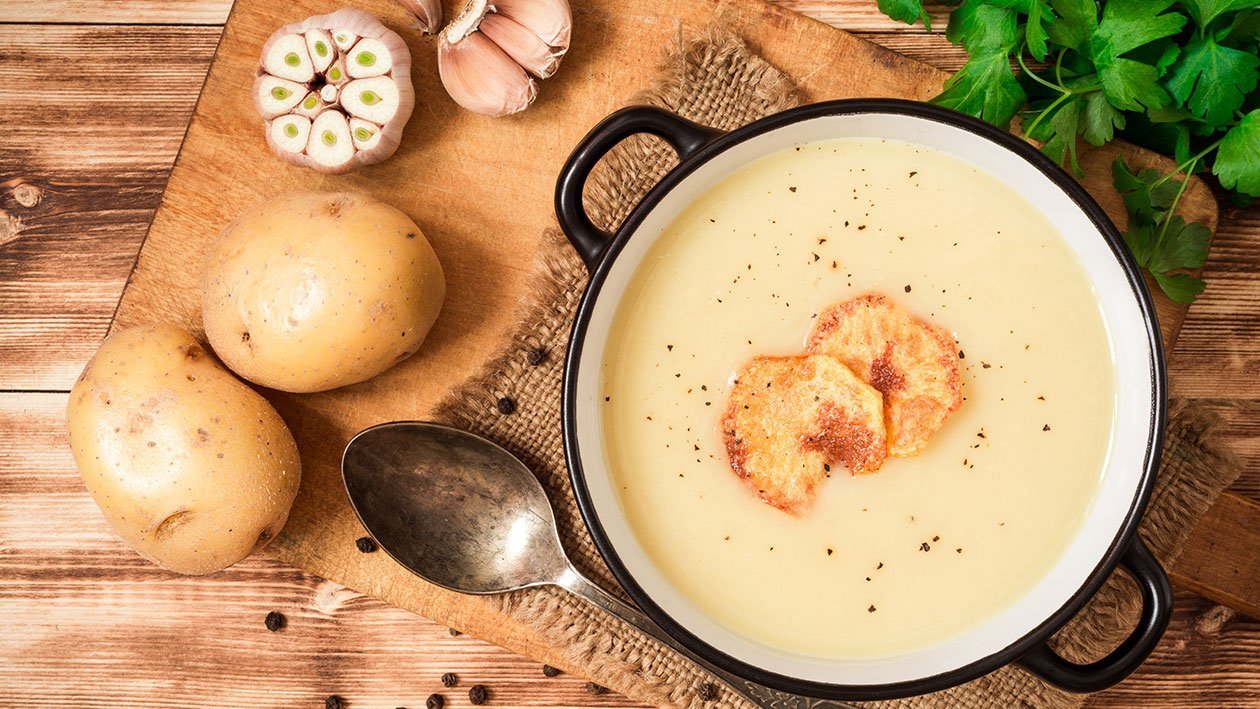 Ingredients
Creamy Potato Soup
Method:
Knorr Mashed Potato (1x2Kg)
/g
90.0 g
0%
Cheddar Cheese, Shredded
/g
50.0 g
0%
Method:
Cheddar Cheese, Shredded

50.0 g
Preparation
Method:

Heat milk in a large saucepan over medium heat.
Stir Knorr Mashed Potato into the warm milk until the mixture is smooth, adding more milk as needed to make it smooth.
Cook the mixture until the beef cubes are hot in the middle, 3 to 5 minutes.

Season with salt and pepper.
Garnish with black pepper and chips or top it with cheddar cheese.