Hazelnut Mushroom Cream Soup
Mushrooms are loved by most people and they are very easy to match with other ingredients to create a fusion dish. In this recipe we have added Hazelnuts to complement the earthy taste of mushrooms. Try this easy but delicious recipe today!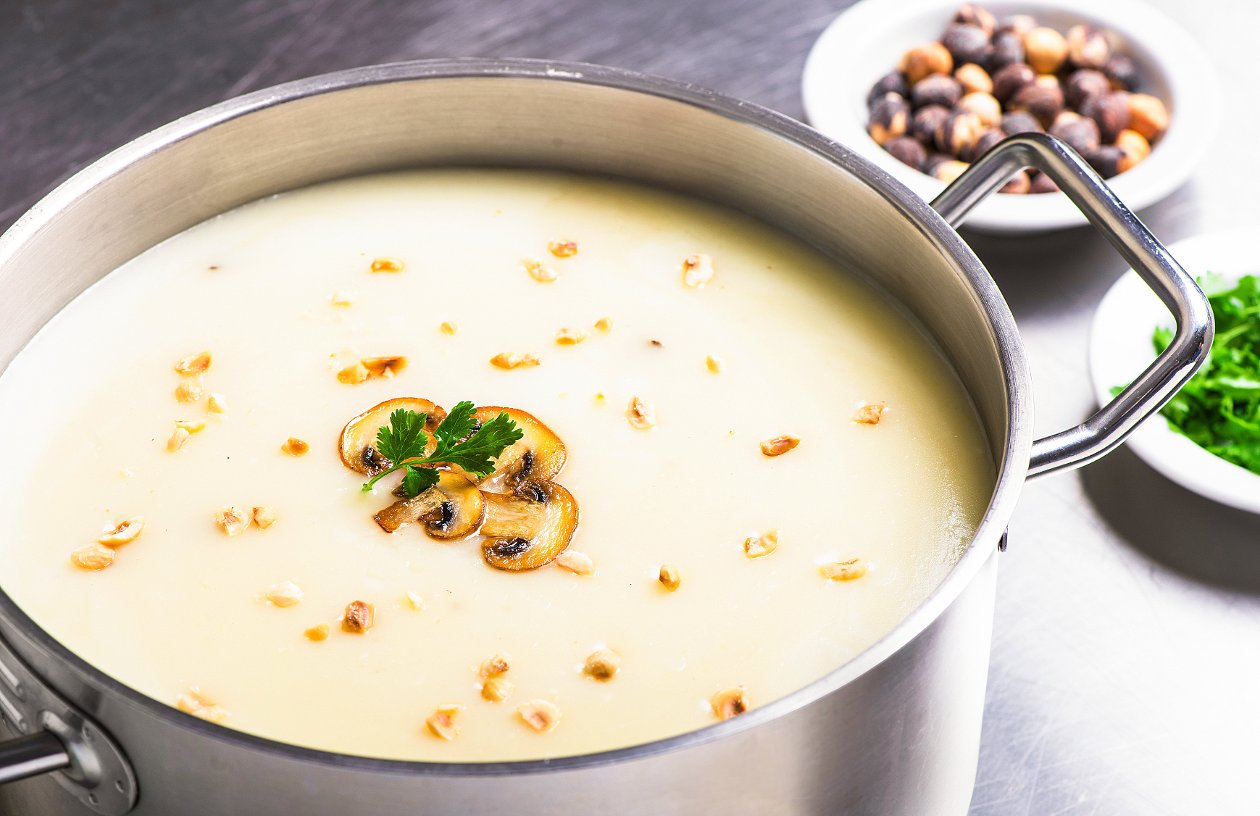 Preparation
Method:

Prepare Hazelnut.
Over medium heat sauté off Hazelnut with Butter until slightly browned.
Make up the soup using 180g Knorr Cream of Mushroom Soup powder for 2L warm water bring to boiling.
Add sautéed Hazelnut and simmer for 10 minutes then serve in warm bowls and garnish with sliced sautéed mushrooms.