Chicken Shawarma
Chicken shawarma is one of the region's top dishes, each sandwich follows some basic ingredients and each chef adds his own signature by adding simple twists like changing up the bread. This recipe calls for naan bread and charring the lettuce to infuse the sandwich some smoky notes.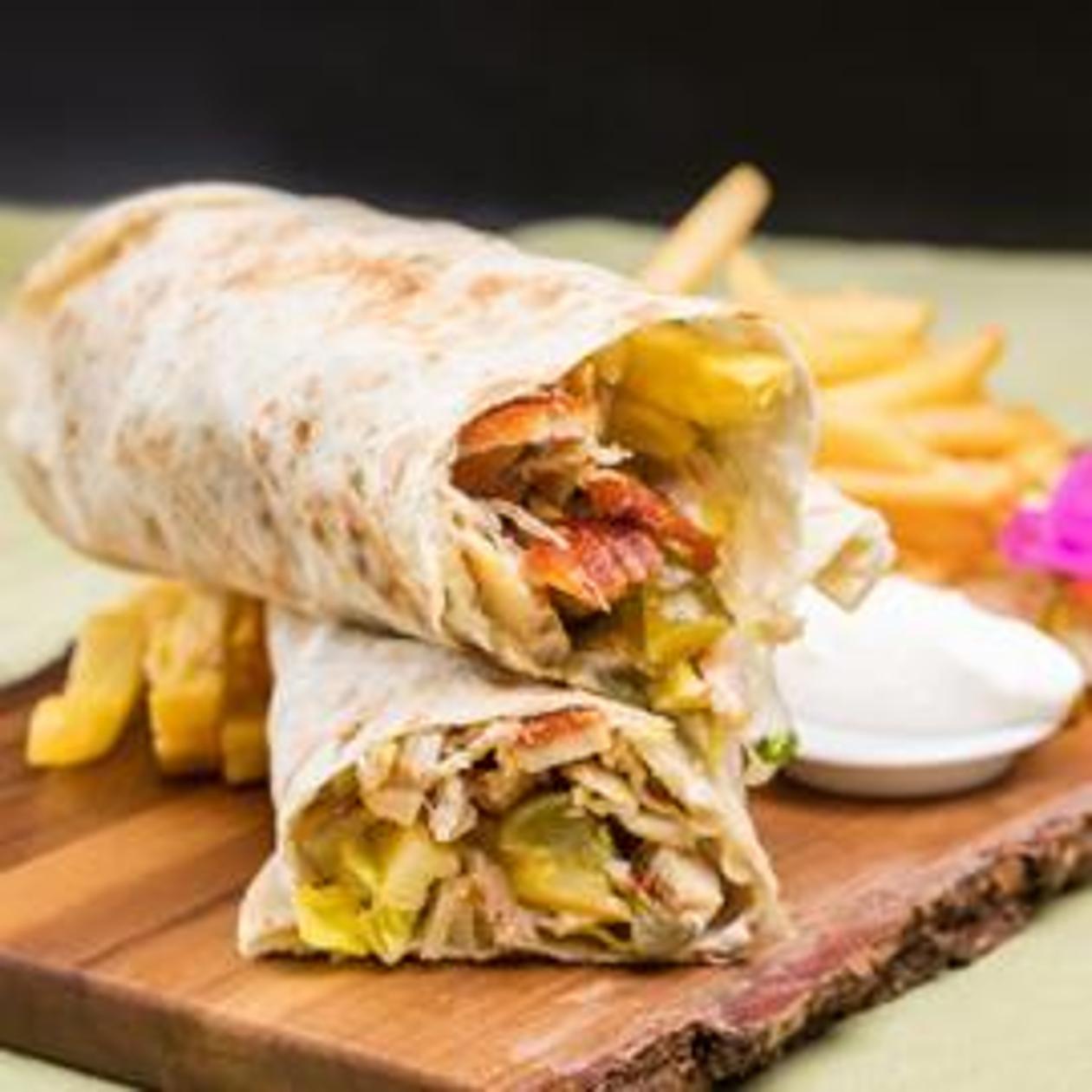 Ingredients
Shawarma:
Garlic Mayo:
Sandwich:
Cucumber pickle, sliced

170 g
Preparation
Shawarma:

Place the chicken into a container in preparation for marinate.
Blend all the spices and Knorr Chicken Shawarma Marinade with the yoghurt and corn oil. Let the chicken marinate in this mix for 4 hours or more.
Skewer the chicken and grill, when ready slice thinly just before filling the sandwich.

Garlic Mayo:

Blend the garlic into the Hellmann's and keep in a squeeze bottle.

Sandwich:

Cut the cos down the middle, season with oil and salt.
Sear in a very hot skillet for a few seconds to give a beautiful char, remove and shred.
On the naan bread place the shredded lettuce, french fries, pickles and chicken shawarma meat. Drizzle with the Garlic mayo, fold over the naan and roll the bread. Wrap in some sandwich paper and serve.