Braised Beef Brisket with Vegetables
The classic French Beef Brisket has retained its signature features over the years. The cumin & smoked paprika give this classic a great twist! View full recipe below.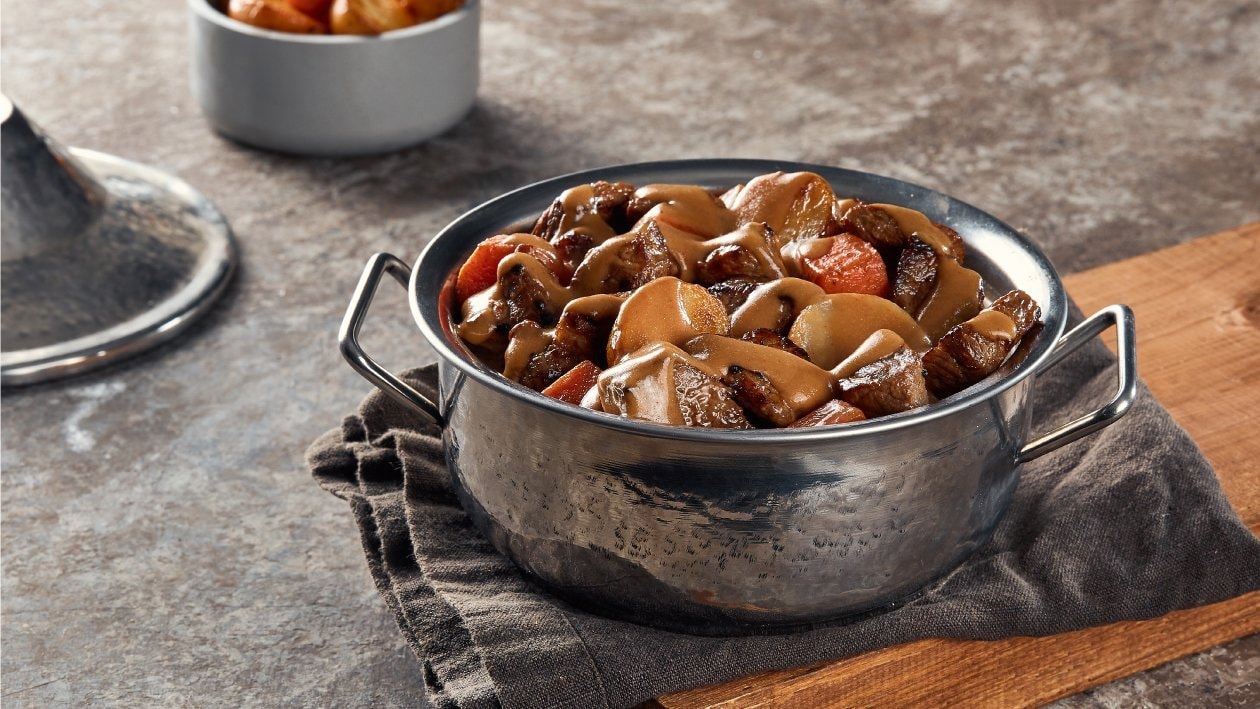 Ingredients
Preparation:
Beef brisket, diced

2.0 kg

Onion, finely grated

400.0 g

Potatoes, baby size

500.0 g

Black pepper, crushed

5.0 g
Preparation
Preparation:

In a large cooking pot warm olive oil over medium heat, add the beef pieces and cook a few minutes until brown color. Remove the beef and set aside.
In the same cooking pot over low-medium heat sauté onion, carrot and potatoes until onion is translucent and soft.
Add paprika, cumin, Knorr Beef Stock Powder and black pepper, return beef and cook for another minute or so, again stirring often.
Add water, Knorr Demi Glace Base, simmer for 40 minutes, then add the cream and let cook for an extra 10 minutes.