American BBQ Beef Salad
Why not give Caesar salad a run for its money with delicious BBQ beef, all tossed in some fresh greens and corn? Put it in bold letters on your healthy menu like the salad boss you are!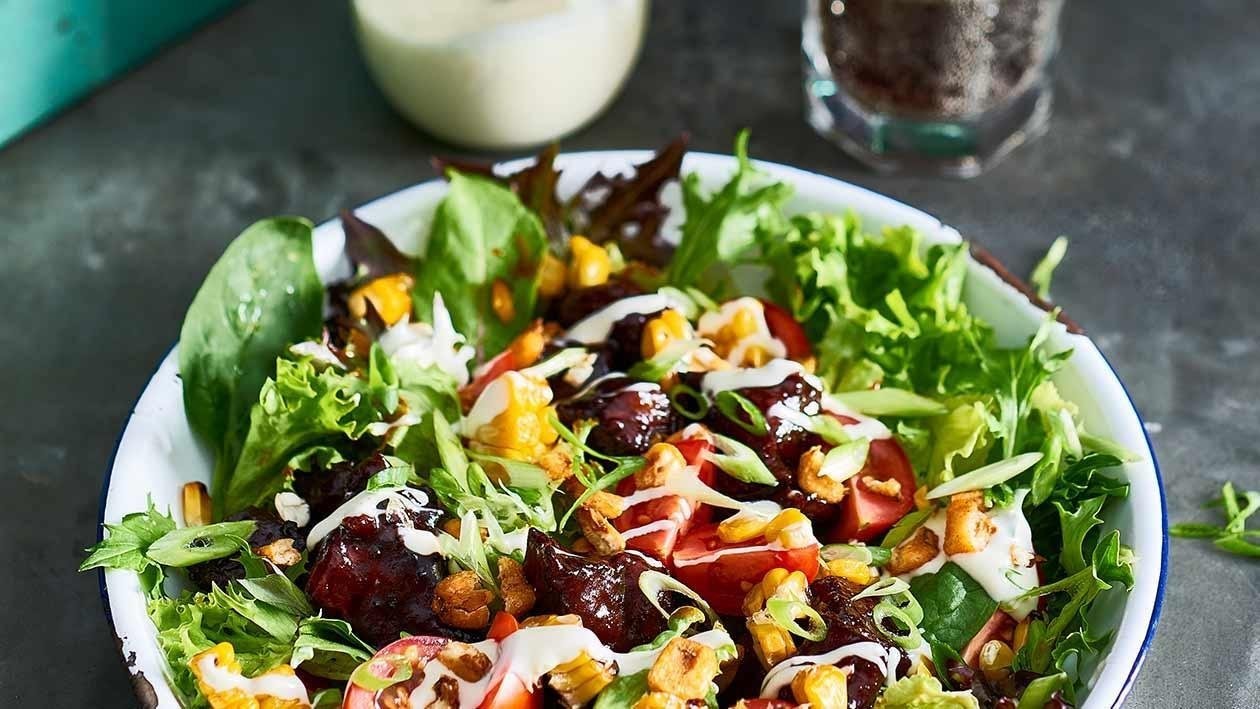 Ingredients
Method:
American rib, whole, deboned

3.0 kg

Apple cider vinegar

100.0 ml
To Serve:
Salad and fries, to serve

Corn kernels, cooked

500.0 g

Green onions (shallots), sliced

80.0 g
Preparation
Method:

Combine all ingredients together, blend well and simmer for 10 – 15 minutes until thickened.

To Serve:

Assemble all ingredients and serve with Hellmann's Real Mayonnaise.
Serve with cooked brisket.