S'mores Sweet Potato Pie
Combining two popular concepts together, makes this a fun & nutritious dessert.  Inspired by the traditional pumpkin spiced pie, we've replaced the main ingredient with sweet potatoes. Baked or boiled, sweet potatoes are anything but a simple carb.  Check the S'mores Sweet Potato Pie recipe here.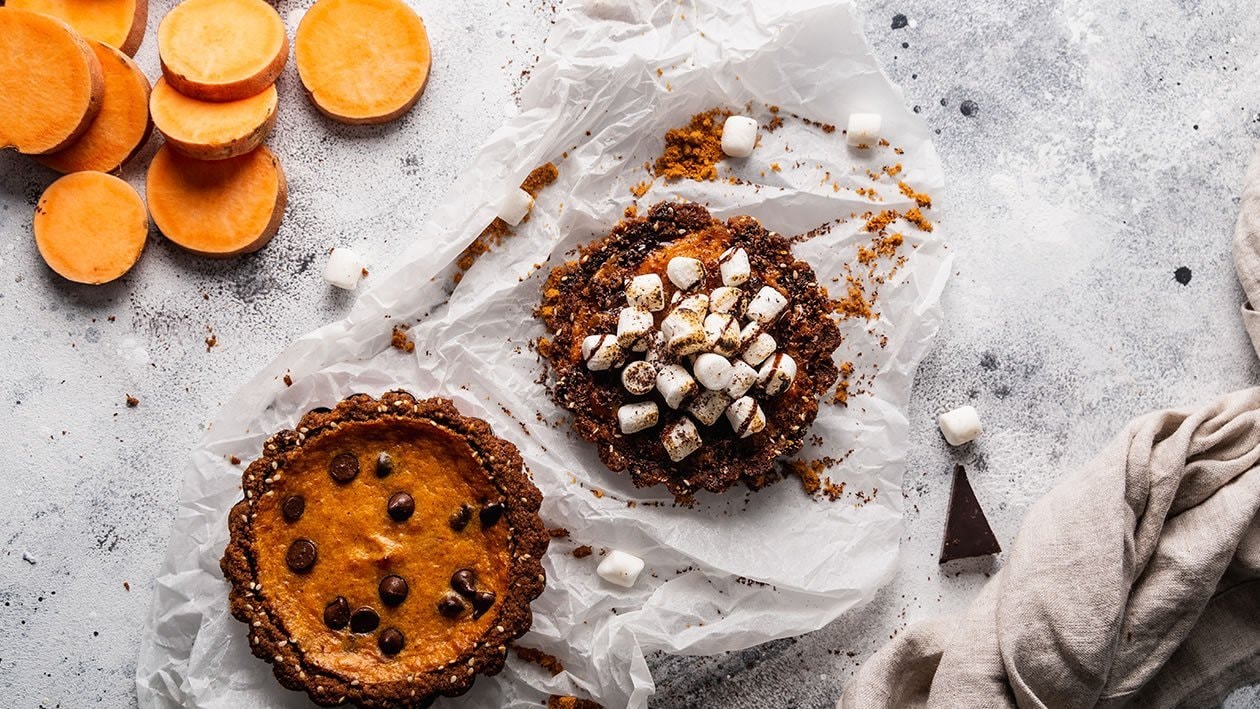 Ingredients
The Crust:
Butter, unsalted softened

150.0 g

White sesame seeds

50.0 g
The Pie Mix:
Sweet Potato, baked in the oven until tender, peeled then pureed

800.0 g
Plating:
Marshmallows, mini

200.0 g

Lotus biscuit, crushed

50.0 g
Preparation
The Crust:

Blend the biscuits with the soft butter in a food processor
Combine the mixture with the sesame seeds using a solid spoon or spatula.
Divide the mix between 10 lightly greased small tart tins.
Press well to even out the cookie crust.
Chill until ready to use.

The Pie Mix:

In a mixing bowl, combine the sweet potato puree, egg and the condensed milk.
Whisk well until smooth.
Add the vanilla, cinnamon powder and the chocolate chips.
Portion and pour the batter into each of the individual tart crust.
Bake in oven on 170°C for 20 minutes or until cooked from the inside. Serve warm.

Plating:

Top each tart pie with marshmallows.Use a portable blowtorch to caramelize the top.
Arrange the Carte' Dor Chocolate Topping and the tart on the plate.Garnish with crushed biscuits and chocolate shavings.