Hummus Shawarma
Although we most often think of hummus as a vegetarian-based appetizer, a recipe of ground beef served over hummus is not new, and is actually quite a popular mezze on the Middle Eastern table. The warm, spiced beef with the creamy hummus creates a wonderful taste and texture, and is perfect for scooping up with toasted bread. This dish can become a favorite item during Ramadan.
Appetizer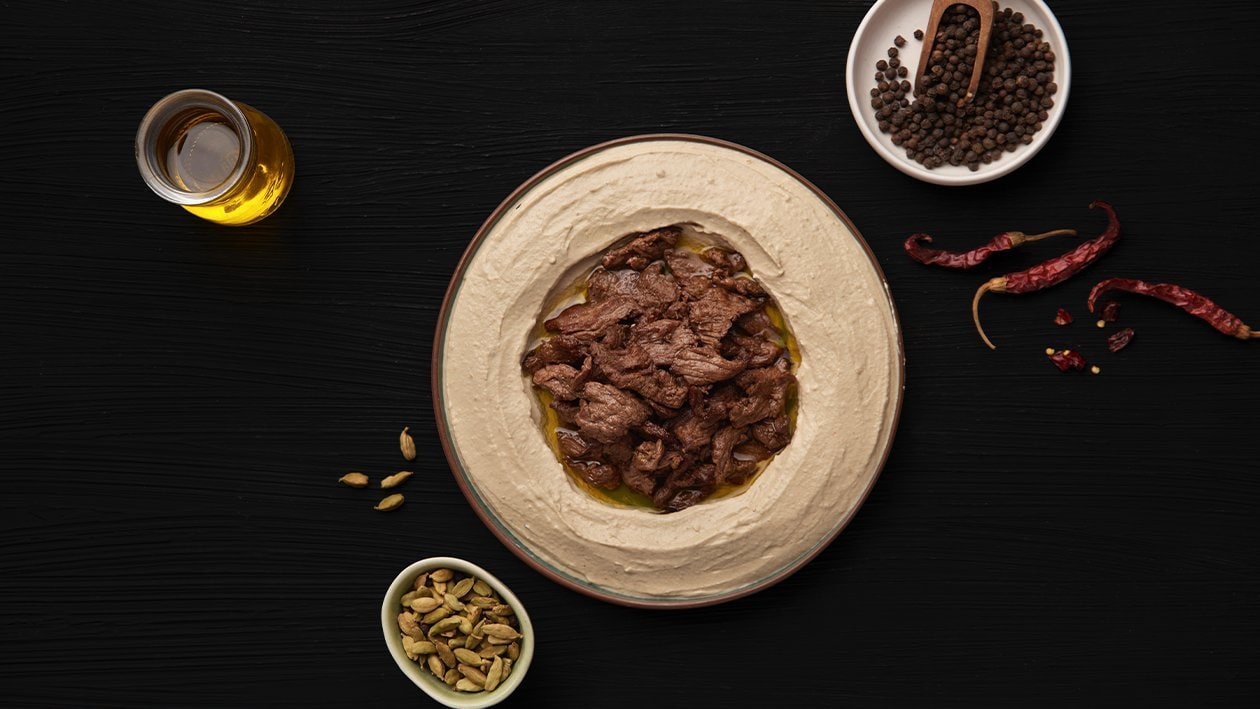 Ingredients
Hummus Shawarma
Hummus:
Chickpeas, cooked
/kg
1.2 kg
0%
Knorr Lime Seasoning (12x400g)
/g
8.0 g
0%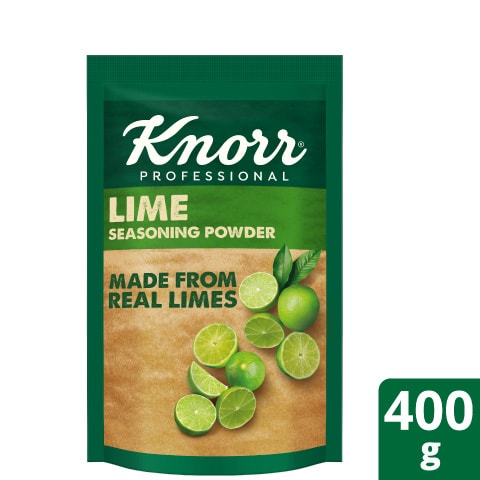 Garlic, minced
/g
10.0 g
0%
Garlic cloves diced
/pc
2.0 pc
0%
Shawarma:
Beef sliced
/kg
1.5 kg
0%
Arabic Spices Mix
/g
75.0 g
0%
Knorr Beef Flavoured Stock Powder (6x1.1Kg)
/g
20.0 g
0%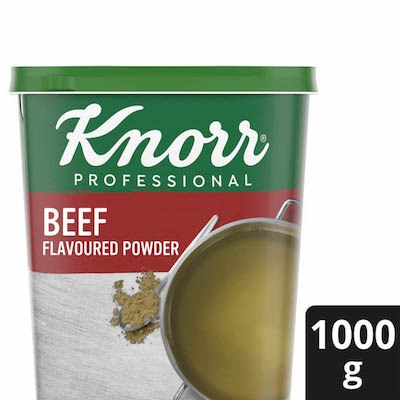 Chopped fresh parsley for garnish
/g
0.0 g
0%
Hummus:
Garlic cloves diced

2.0 pc
Shawarma:
Chopped fresh parsley for garnish
Preparation
Hummus:

Place chickpeas, olive oil, Knorr Lime Seasoning, water, garlic and tahini into a food processor.
Puree until completely smooth. Add any additional seasoning, if needed. Scoop into a bowl and place in the refrigerator while you make the beef.
Divide into 3 equal portions.

Shawarma:

Marinade the beef slices with oil and Arabic spices mix.
On a medium heat grill, place the beef slices.
Add the beef shawarma on top of the prepared Hummus and serve with Balady Bread and a fresh green salad.

Chef's Tip:

This recipe is delicious as is but is also the ideal dish for adding toppings and garnishes with various flavors and textures. Grilled eggplant would also be nice or add a handful of toasted pine nuts, a drizzle of fruity olive oil, a spoonful of crumbled feta cheese, and some chopped fresh mint.