Chicken stuffed with Molokhya
Molokhya is a very popular dish for Ramadan, in this recipe we have stuffed the molokhya inside our chicken breasts. Making the recipe more modern but with a twist. View full recipe below!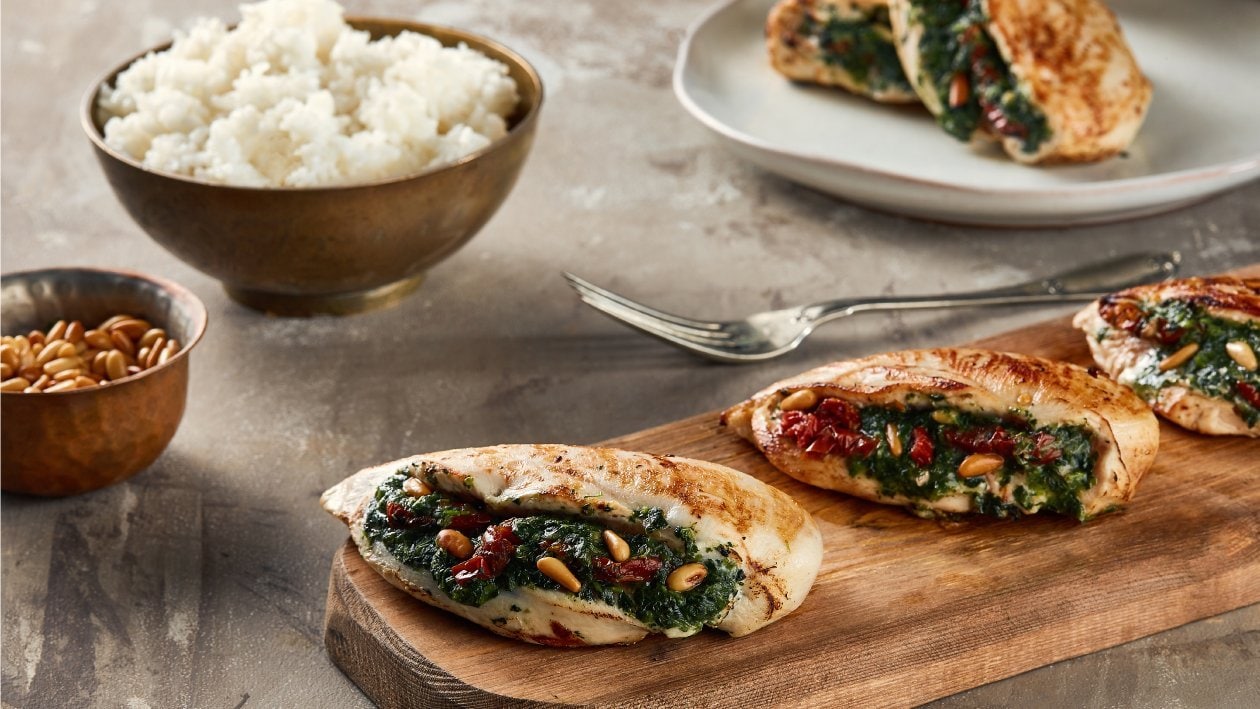 Ingredients
Preparation:
Onion, finely grated

100.0 g

Sundried tomatoes, slices

100.0 g

Ground coriander seeds

5.0 g

Pine nuts, toasted

80.0 g

Chicken breast, 180 g each

10.0 pc
Preparation
Preparation:

Using a boning knife open a pocket it the side of each breast to be able to stuff it.
In a sauté pan over low-medium heat sauté the garlic then add the onion. Add the sundried tomatoes then the coriander, cumin powder, Knorr Chicken Stock Powder, and black pepper.
Cook for a minute before adding the Molokhya leaves cook for another minute or so, again stirring often.
Add pine nuts and cool the mixture down, add the lime juice.
Using a spoon start to spread the mixture evenly inside the pocket that you created.
In a hot skillet over medium high heat cook each chicken breast on each side for 3 minutes.
Then bake it in the oven for 10 minutes at 170°C.
Make sure to rest the chicken for few minutes before you slice it.