Layered Mash with Vegetables
Add an extra kick to the traditional mash potatoes casserole with this layered mash casserole with vegetables and chicken. See recipe below.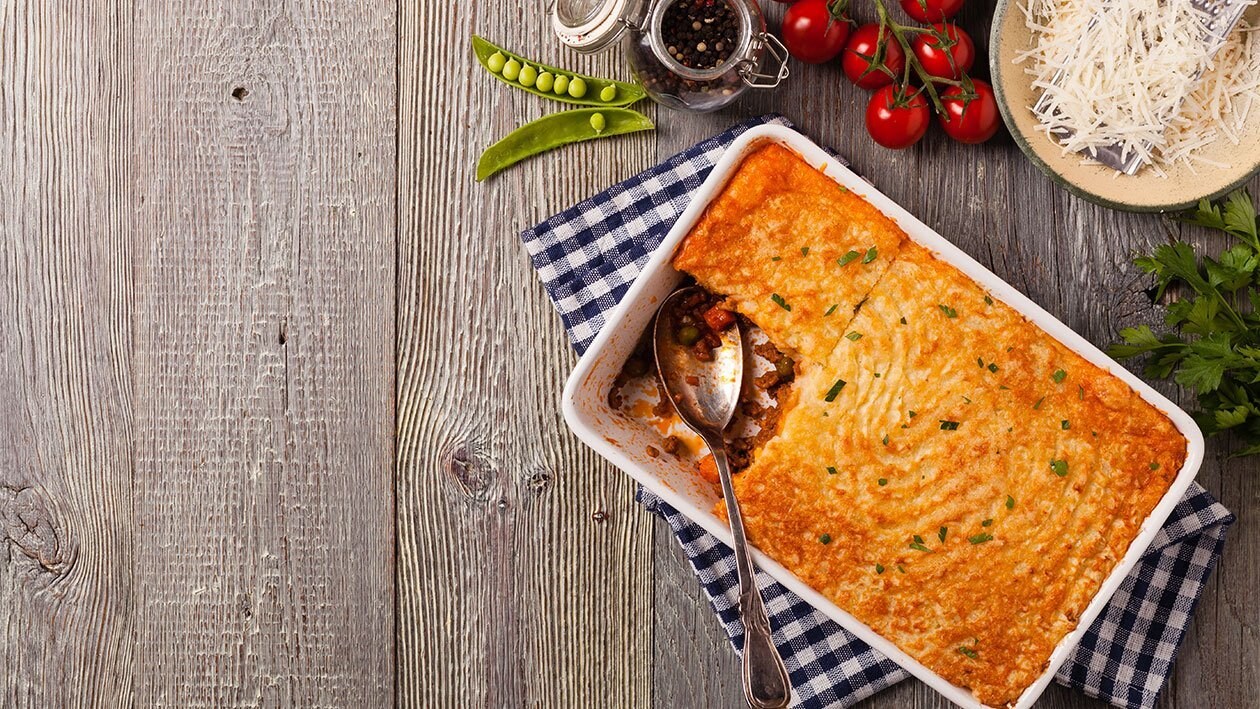 Ingredients
Preparation:
Onion, finely grated

200.0 g

Celery, finely chopped

50.0 g

Garlic cloves, minced

20.0 g

Chicken rotisserie, shredded

1000.0 g

Hellmann's Table Top Hot Sauce (12x95ml)

50.0 g

Leaf parsley, minced

30.0 g

Egg, lightly beaten

5.0 pc

Spring thyme, chopped

20.0 g

White cheddar cheese, cut into thin slices

100.0 g

Skim mozzarella cheese, shredded

200.0 g
Preparation
Preparation:

Prepare mashed potatoes by adding 180g Knorr Mashed Potato to 1L boiling water. Stir for 2 minutes in pan then add fresh cream. Set aside.
In the casserole, heat oil over medium heat. Add the onion, celery, and carrot; cook and stir until the vegetables are tender.
Add the garlic and cook 2 minutes longer, then add the shredded chicken.
Stir in the tomatoes, Hellmann's Table Top Hot Sauce, Knorr Poultry Seasoning, salt, and pepper; bring the mixture to boil.
Cover and simmer for 30 minutes.
In a medium size bowl, mix the ricotta cheese, blue cheese, parsley, and egg.
Spread 1 1/2 cup of the tomato prepared sauce into a greased 13x9-inch baking dish.
Layer with a third of the mashed potatoes, 1 1/2 cups sauce, 2/3 cup ricotta mixture, 1 cup mozzarella cheese, 1/3 of the cheese slices and 1/3 cup blue cheese.
Repeat layers twice.
Bake covered at 350°F for 20 minutes.
Uncover, bake 20 to 25 minutes longer or until bubbly and the cheese is melted.
Let stand 10 minutes before serving.