Louisiana Fish and Fries
There is a restaurant in the USA Deep South that sells over 500 serves a day of this dish but they use catfish. Unfortunately, we don't have catfish so use seabass instead and be happy!
Seafood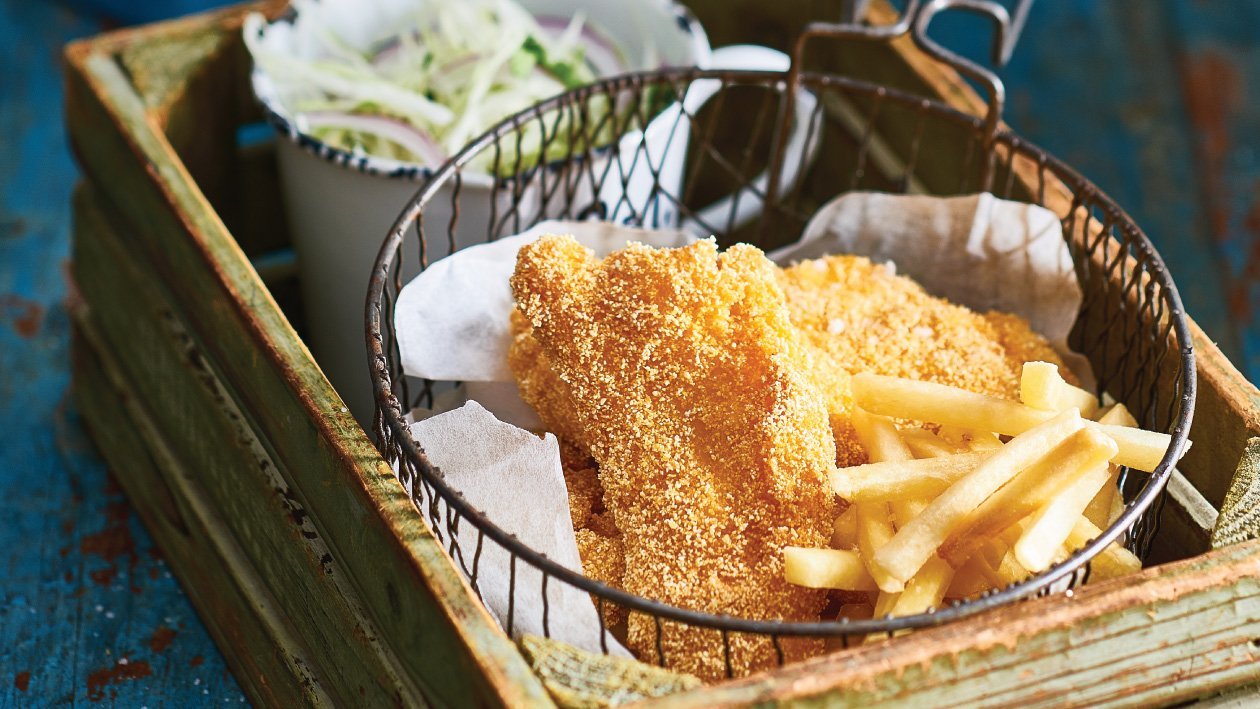 Ingredients
Method:
Sea bass, 10 portions

150.0 g

Corn meal or polenta, fine

500.0 g

French fries and salad, to serve
Preparation
Method:

Thinly slice the fish to resemble thin schnitzels.
Coat the fish in Knorr Fish Stock Powder, flour, egg and then cornmeal. Deep fry until cooked through and golden.
Serve fish with French fries and a ranch slaw salad.