Triple Hickory American Beef Ribs
BBQ Beef ribs done right; the traditional American way. This recipe will make your ribs so tender and juicy, that you will never prepare ribs any other way!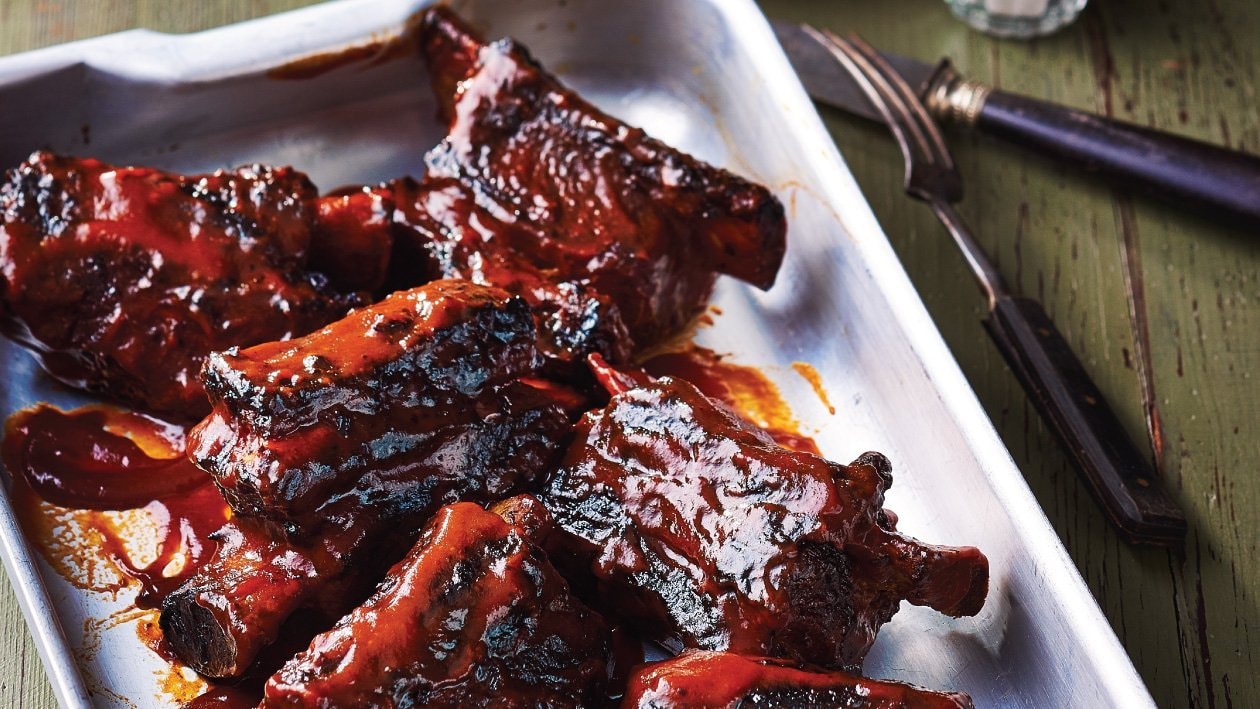 Ingredients
Ribs:
Beef short ribs, cut into 5 cm pieces

2.0 kg
Hickory Glaze:
Preparation
Ribs:

Combine Knorr Sweet Chilli Sauce and rub over ribs, marinate overnight.
Place ribs in roasting pan, roast in oven for 2-3 hours or until tender.

Hickory Glaze:

Add some pan juices, Knorr BBQ Sauce, grlic puree, Hellmann's Real Mayonnaise and reduce. Brush glaze over ribs and place back in oven for 15 minutes or until caramelised. Serve with slaw.