Pomegranate Chicken
A rich marinade glaze gives these tender chicken legs their tasty flavor. Scattered with pomegranate jewels and fragrant coriander, they are a heavenly meal to rustle up midweek. We recommend using Knorr Chicken Stock powder to enhance the chicken flavor & Knorr Demi Glace base to balance the plate taste and texture.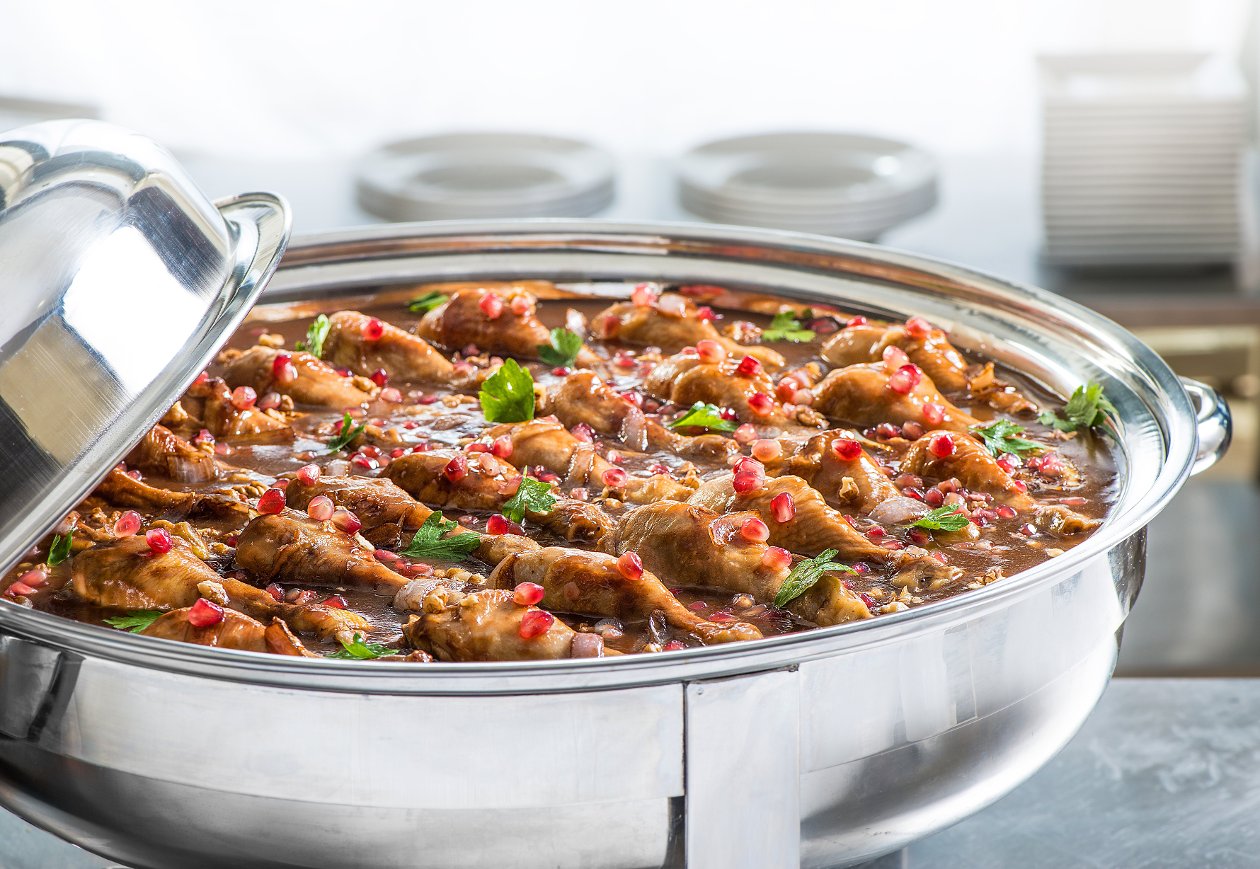 Ingredients
Method:
Chicken legs, slice cut

2.0 kg

Onion, thinly sliced

200.0 g

Walnuts, lightly toasted

300.0 g
Preparation
Method:

Heat olive oil in a large skillet over medium heat. Place chicken and onions in skillet, and cook 20 minutes, stirring occasionally. Mix in pureed walnuts, Knorr Chicken Stock Powder, pomegranate juice, and boiling Water.
Bring to a boil. Reduce heat to low, cover, and simmer for ½ hour, stirring occasionally.
To make sauce, stir Knorr Demi-Glace Powder in ½ L of warm water mix will, and add to chicken simmer 30 minutes more and serve immediately with white rice.