Vegan Earl Grey Ice Cream
Taro is a purple yam found through parts of South East Asia and South America and offers a rich earthy flavor. The hint of Lipton Awaken Earl Grey Black, gives this ice cream a lovely floral note. Try this recipe here!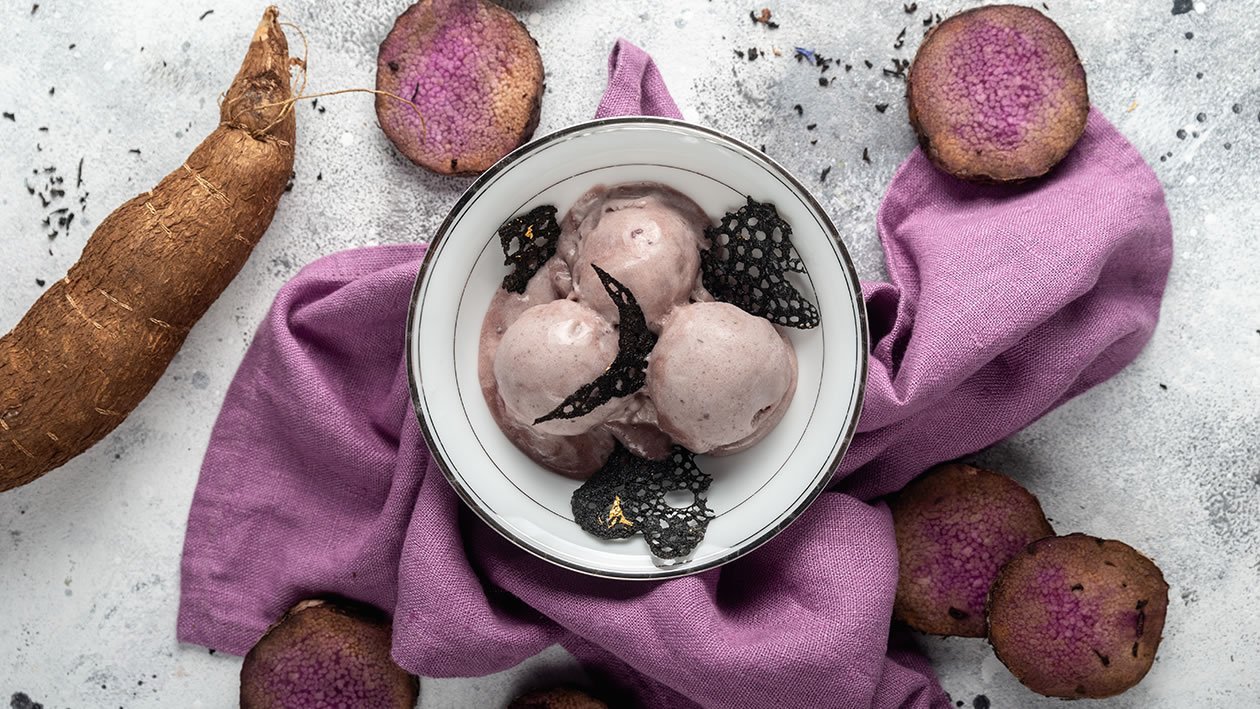 Ingredients
Vegan Earl Grey Ice Cream:
Coconut milk, full fat

360.0 ml

Purple yam preserve

400.0 g
Preparation
Vegan Earl Grey Ice Cream:

In a heavy bottom sauce pan, heat the coconut milk until it reaches body temperature. Remove from heat.
Add theLipton Awaken Earl Grey Black (and allow it to steep for 20 minutes.
In a blender, add the purple yam preserve, steeped coconut milk, and arrowroot and blend until smooth.
Transfer mixture to your ice cream machine which is set up to its factory instructions.
Churn until it reaches a first gelato stage and store in an airtight freezer safe container.

Chef's Tip:

Serve a cannel of this ice cream as a 'refresher' between courses to reawaken the appetites of your guests!