Fried Eggs and Dates
Dates are great way to break the fast and just as important before you start. In this Sahoor recipe we use the high protein and savory flavor egg to compliment the sweetness of dates to get your guests ready for the fast.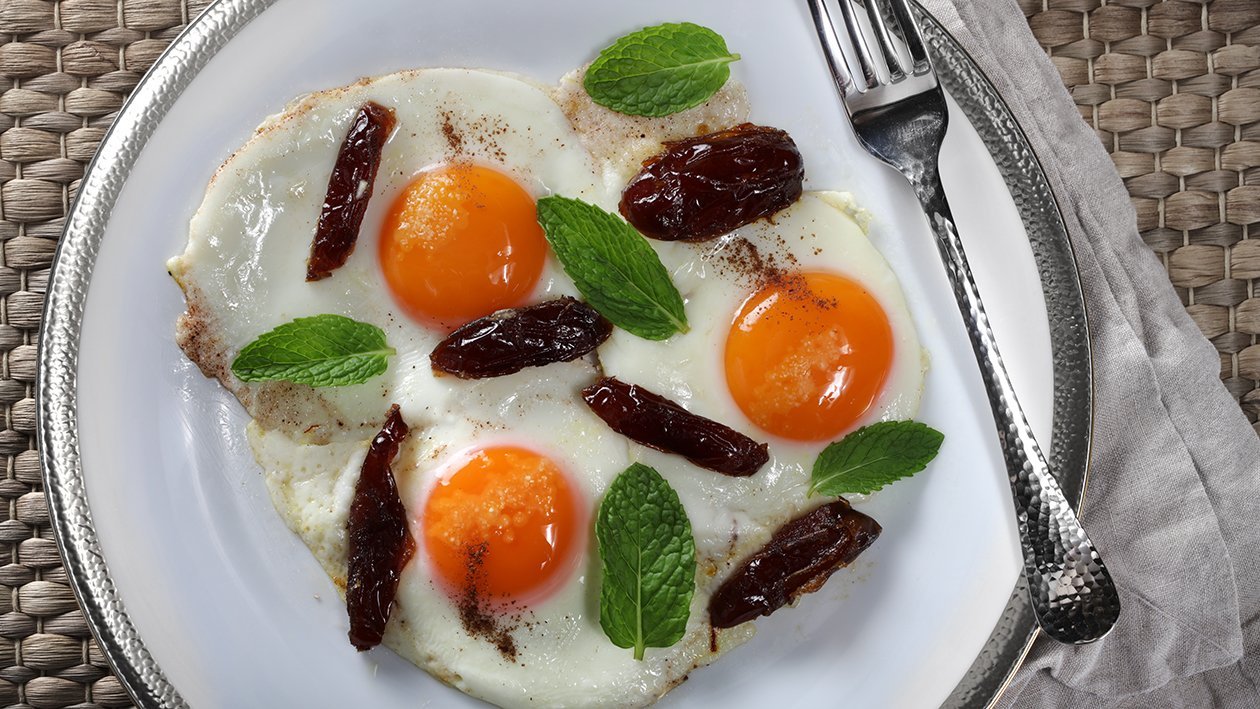 Ingredients
Fried Eggs and Dates
Eggs
Dates, seeds removed
/g
1000.0 g
0%
Cinnamon, powder
/g
5.0 g
0%
Saffron strands
/g
15.0 g
0%
Plate
Fresh mint leaves
/g
15.0 g
0%
Bread toasted
/pc
30.0 pc
0%
Knorr Vegetable Stock Bouillon Powder (6x1.1Kg)
/g
30.0 g
0%
Eggs
Dates, seeds removed

1000.0 g
Plate
Preparation
Eggs

Heat a small nonstick pan on low and melt the butter. Add the dates and cook slowly till soft and almost falling apart the add the cinnamon, remove half and set aside.
Add the saffron strand and toast for a few seconds then eggs, 3 per portion and fry with the dates on low heat till cooked.

Plate

Place the toast on the plate then slide the eggs on top.
Garnish with the reserved dates and mint then season with the Knorr Vegetables Stock.