Lime Garlic Cilantro Chicken Wings
This dish is an excellent savory snack for Ramadan buffet, it will save your time and money, add it to your menu now. Full recipe available here.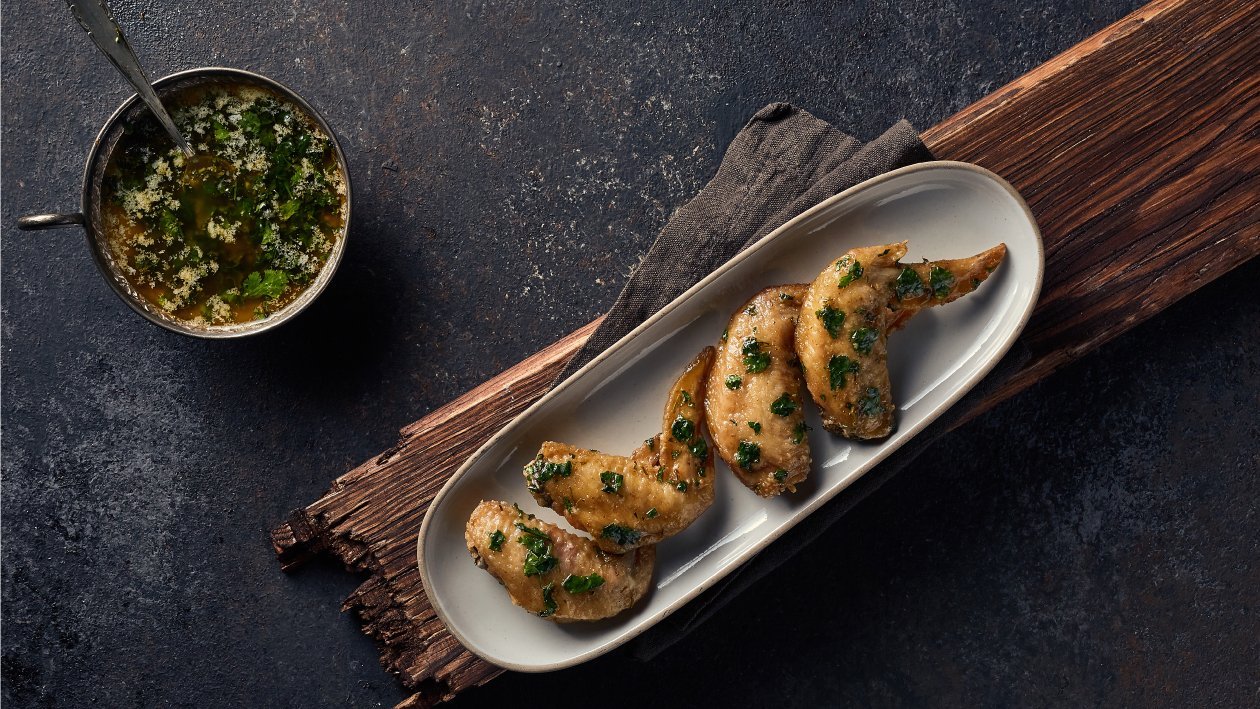 Ingredients
Preparation:
Spring coriander, chopped

60 g
Preparation
Preparation:

Season the wing with 50 g of the Knorr Poultry Seasoning, black pepper, paprika then let it set for 20 minutes inside the fridge.
Fry the wings in the deep fryer at 170°C for 5 minutes.
In a sauté pan melt the butter add the garlic, and cook it until it turns to golden color, add the water then Knorr Poultry Seasoning and Knorr Lime Seasoning and the seasoning then add the wings and cook for 4 minutes and sprinkle the coriander leaves on it.