Chicken Shawerma Samosa's
Our Chicken Shawarma Samosa's are a treat that customers of any age will love! Add some flair to the grilled chicken stuffing with Knorr chicken shawarma seasoning. These will also make the perfect next-day lunch.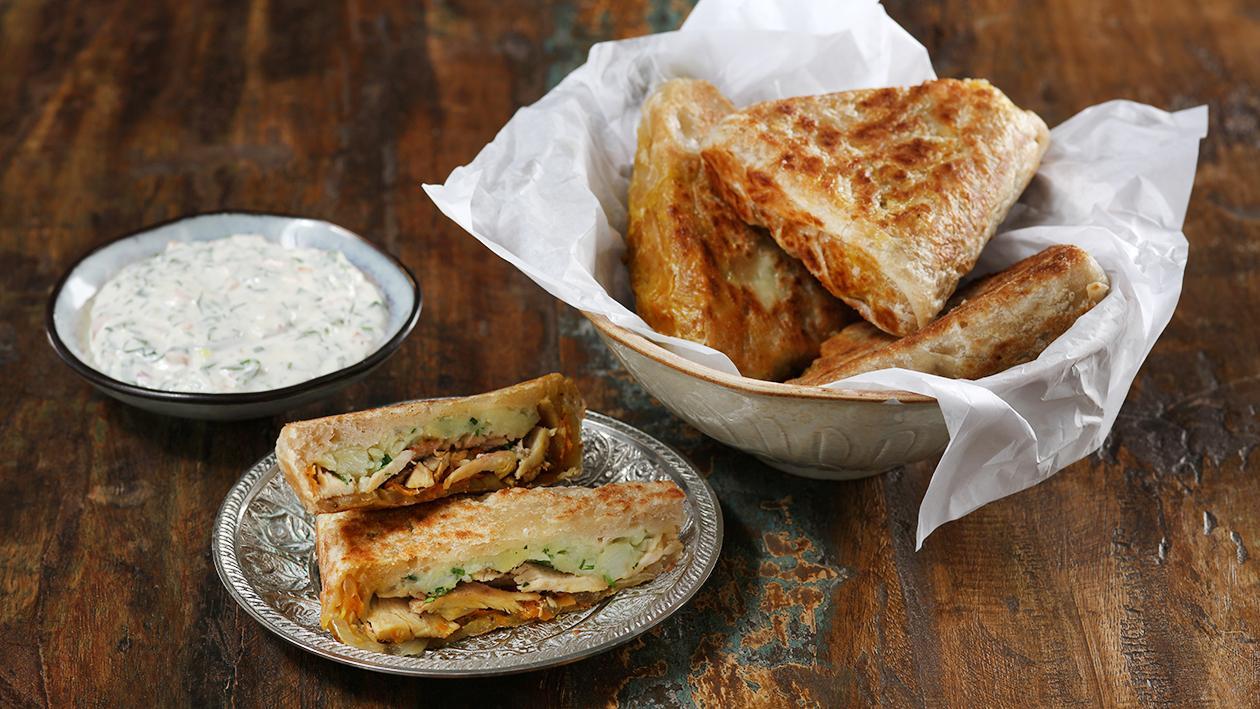 Ingredients
Preparation:
Chicken breast, thinly Sliced

300 g

Tri colored peppers, sliced

100 g

Cilantro & Garlic Mayonnaise

Parsley fresh, chopped

30 g

Philo Dough, sheets

20 pc
Preparation
Preparation:

In a large bowl, marinate the chicken using chicken Shawerma Seasoning and yoghurt for two hours inside the fridge.
Heat the olive oil in a non stick pan then add the chicken without the marinade and cook it for 3 minutes then add the onions and peppers and cook for 2 more minutes then add the tomatoes and cook for 2 more minutes, add the parsley and seasoning, set the chicken mixture on the side.
To make the Samos's itself spread the Philo sheet on a clean surface, then scoop one and half spoons in the near corner, fold the side and keep folding making sure you keep it as a triangle then seal the end with the beaten egg.
Heat up the frying oil to 165°C and fry it to a golden brown color , place it on a kitchen towel to soak any excess oil.
Serve it hot.