Mélange of Breakfast Salad
Sahoor dishes should be healthy and interesting, packed with flavour and colour. This breakfast salad has all those important elements. Condiments on the side allows the guest to be interactive  and creative.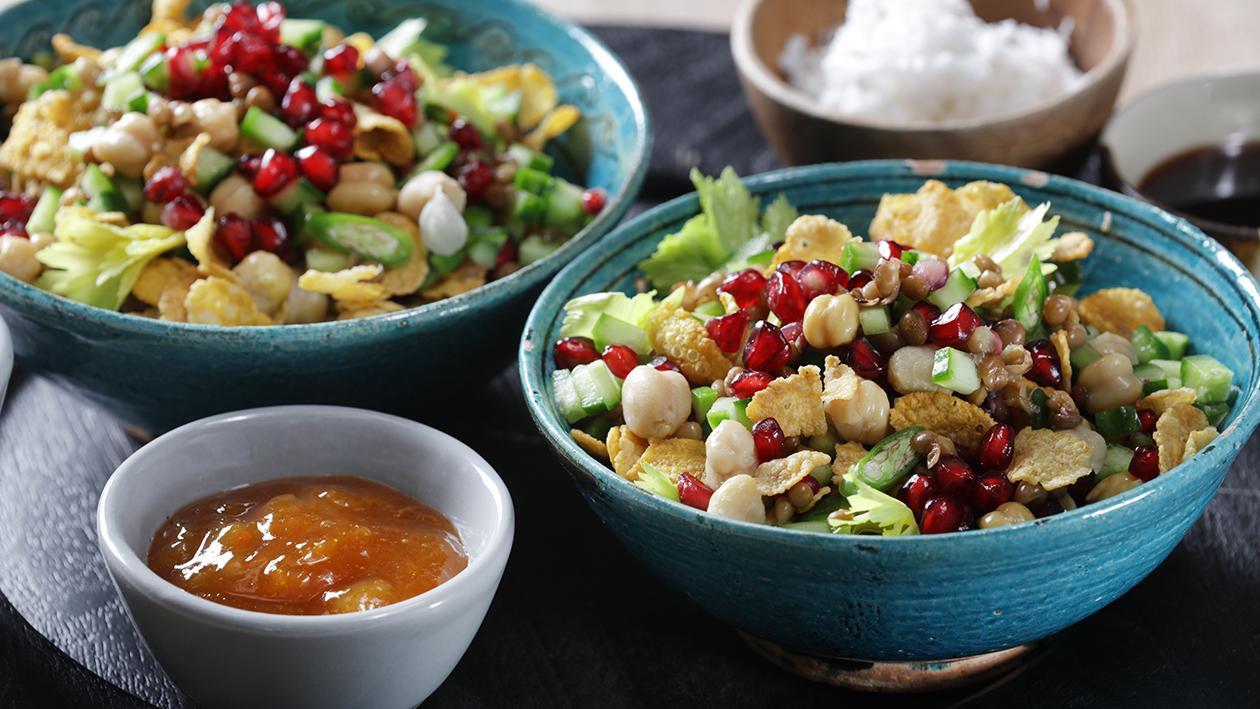 Ingredients
Making Breakfast:
Celery, thinly sliced

200 g

Pomegranate molasses

300 ml

Coriander chutney, Green

300 ml
Preparation
Making Breakfast:

Open and rinse the lentils and chickpeas, mix with cucumber, celery plus leaves and pomegranates. Season with Knorr Lime Seasoning Powder.
Mix in cornflakes and oats just before serving so they remain crispy.
Serve with condiments on the side to allow guests to select their own combinations.