Fata Freek with Duck
Looking to add a new tender and juicy protein to your menu? Well, this Fata Freek with Duck is what you are looking for. Easy to prepare and yields the most mouthwatering results every time. See the recipe below.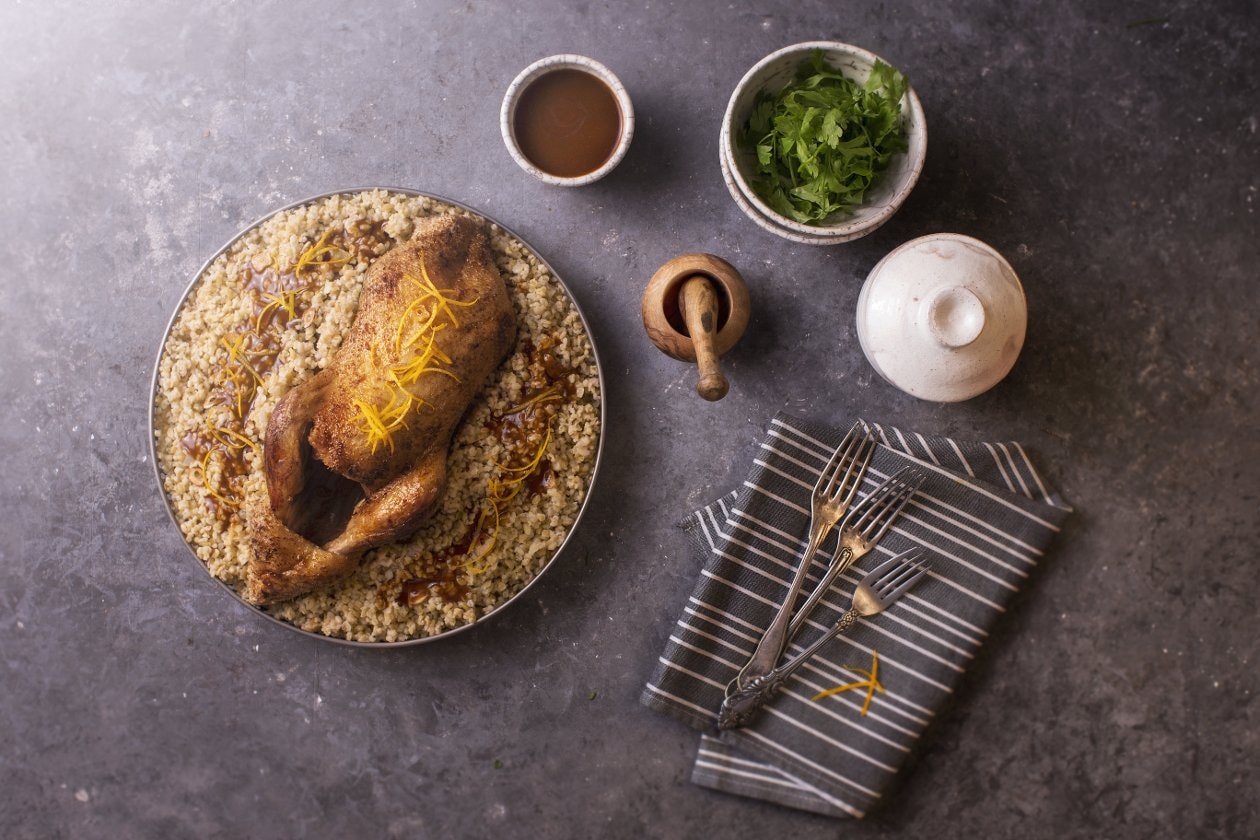 Ingredients
The Freekeh:
Garlic Brown Sauce:
Assemble the Dish:
Coriander, fresh, finely chopped

10.0 g
Preparation
The Freekeh:

In a large pot, over medium heat, add olive oil and the onion. Then add 1L of water, Knorr Chicken Stock Powder and mix it for 3 minutes.
Add the freekeh. Add the stock, ladle by ladle, and cook until it's done, adjusting the seasoning for the flavors required.

Garlic Brown Sauce:

In a sauté pan, add the ghee and garlic, and cook it until golden brown. Add the vinegar.
Add the garlic mix to 1.5L of water and the Knorr Demi Glace Base.

Assemble the Dish:

Start by layering the freekeh first, then the brown sauce.
Top it off with the duck.
Finish by spreading the garlic brown sauce.
Garnish with orange zests on top of the duck.