Mix Grill with Balsamic
The most popular dish all over the Middle Eastern cuisine, famous for its own spices which are given unique flavor and aroma for this recipe. Mellow, well-seasoned, grilled to perfection for a hearty yet light meal as Iftar during Ramadan.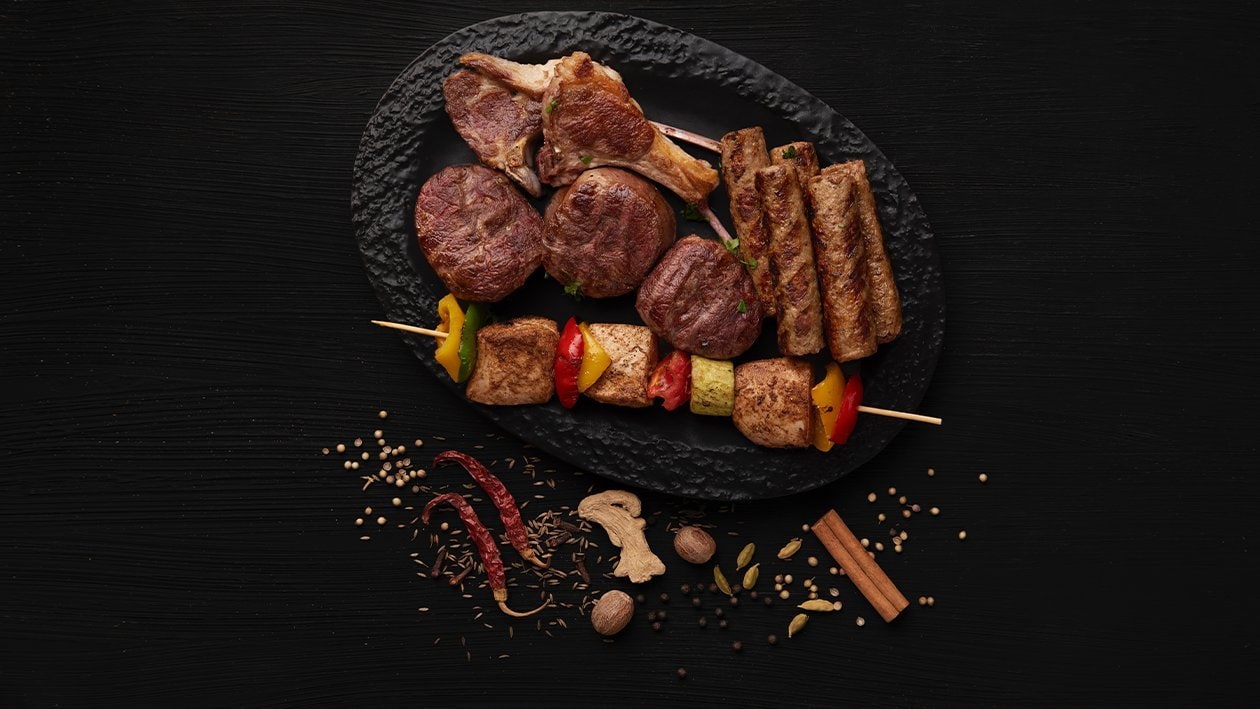 Ingredients
Mix Grill with Balsamic:
Chicken breast, cubes

1.5 kg

Chopped fresh coriander for garnish
Preparation
Mix Grill with Balsamic:

Bring meat to room temperature for about an hour before grilling.
Cut the chicken into cubes.
Sprinkle Arabic spices mix on chicken, lamb, filets and minced beef then mix.
Marinate for 2 hours, then grill.
If using wooden skewers, prepare them by soaking in water for 10 minutes. If using metal skewers, no prep is necessary.
Arrange the cooked meats in an attractive manner on a service platter with grilled lemons.
Sprinkle with balsamic and serve with your favorite side dishes and suggested condiments.