Panna Cotta with Strawberries and Mint
The fresh note of the tea, the smoothness of the panna cotta and the intense perfume of the strawberries come together in a delicious spoonful dessert.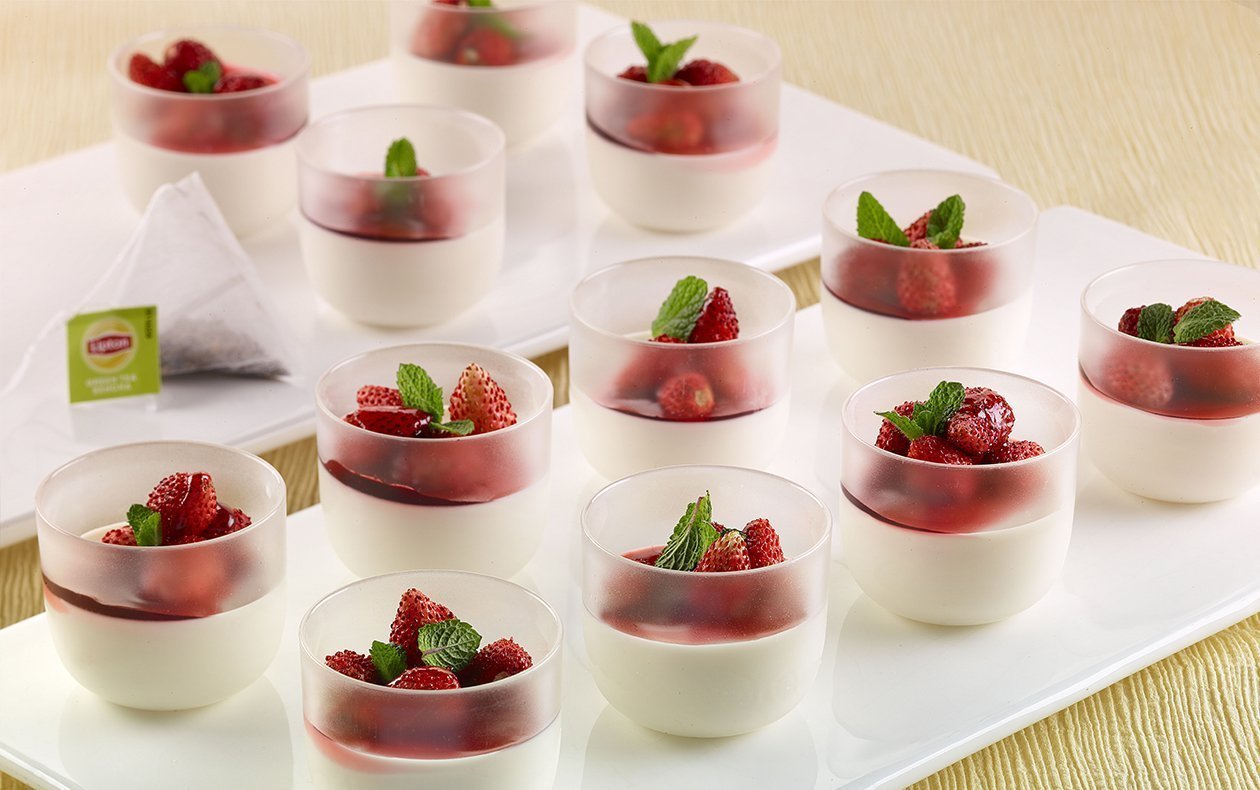 Ingredients
Preparation:
Strawberries, fresh

526.0 g

Fresh mint leaves

125.0 g
Preparation
Preparation:

Bring the milk to the boil, while the it's on the fire, pour the Carte D'or Vanille Mousse.
Mix for approximately 30 seconds until the product completely dissolves.
Remove from the heat and add the whipping cream, mixing by hand for a few seconds. With a measuring cup, pour the compound into single serving cups and leave to rest in the refrigerator for at least 3 hours.
Before serving, garnish with Carte D'or Strawberry Topping, strawberries and a touch of mint.