Turkey Beef Bacon & Apple Sandwich
A classic looking sandwich with a twist - sweet apple, savory Cheddar and layers of salty beef bacon come together for a delightfully unique flavour. Check out the full recipe below!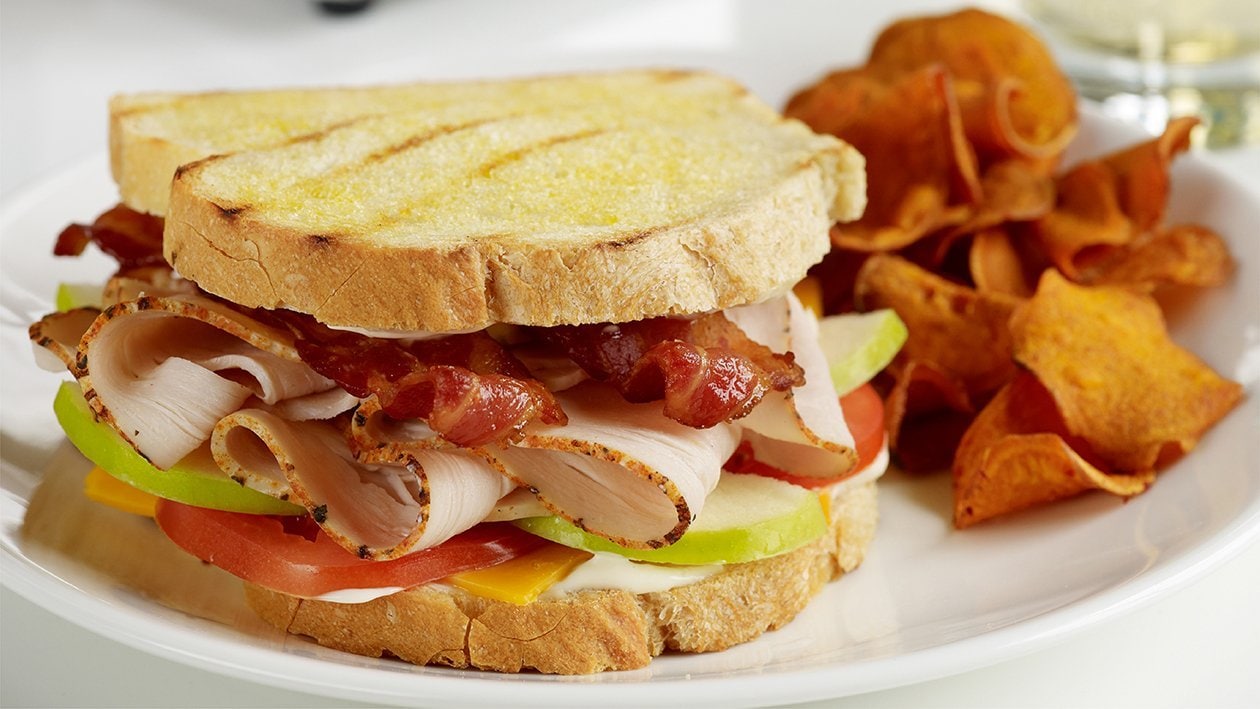 Ingredients
Apple Mayonnaise:
Applesauce, bottle

200.0 g
Prepare the Sandwich:
Cheddar cheese, sliced

20.0 pc

Apples, granny smith, sliced thin each

5.0 pc

Turkey breast, roasted, sliced

1500.0 g

Beef Bacon, Slices

20.0 pc

Apple Mayonnaise, prepared

600.0 g
Preparation
Apple Mayonnaise:

Blend Hellmann's Sandwiches Mayonnaise with applesauce, pepper and ginger powder, place in the chiller.

Prepare the Sandwich:

Lightly toast the bread before building the sandwich. Start with lots of apple mayo and the layer with cheese, tomato, apple slices, turkey and the beef bacon.
Add more dressing before closing and slicing the sandwich.