Toffee Mahalabia
Mahalabia is a creamy, milk-based pudding, like blancmange. We topped it off with Halawa Shaar and toffee to make it the perfect indulgence after Iftar meals! Check out the recipe below and add it to your Ramadan menu.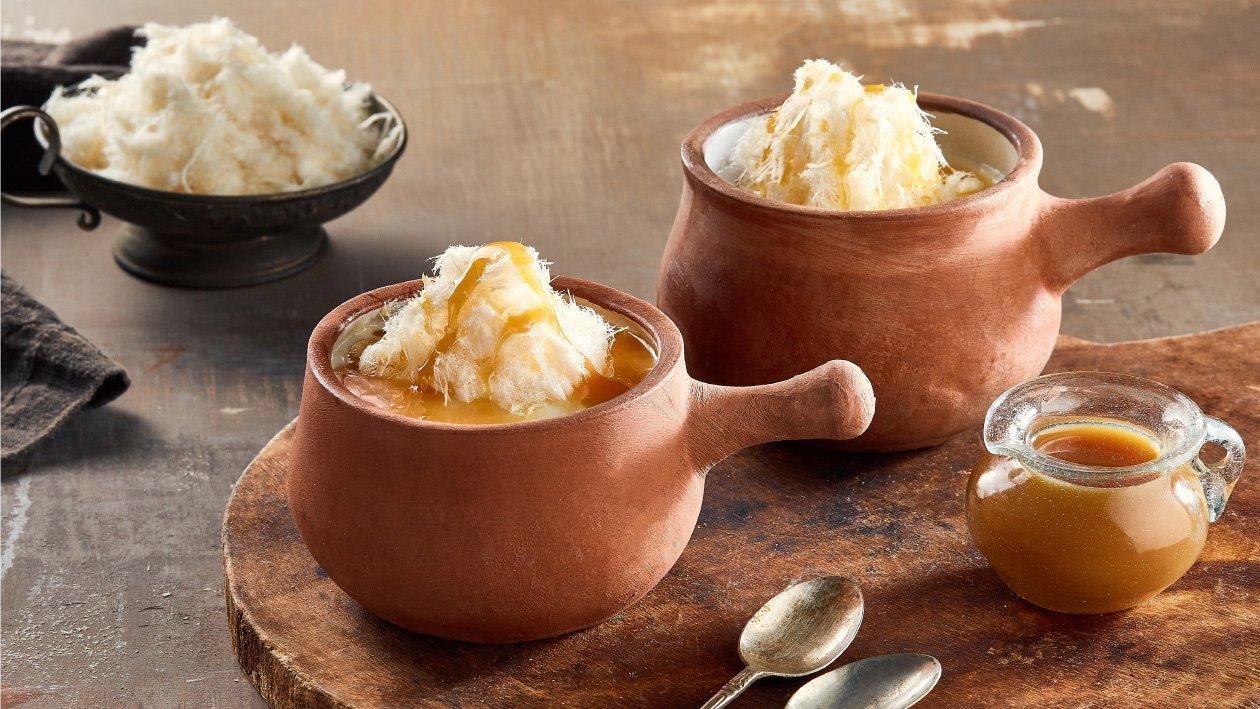 Ingredients
Toffee Mahalabia
Mohalabia Preparation:
Vanilla extract
/g
5.0 g
0%
Carte D'or Toffee Topping (6x1Kg)
/g
180.0 g
0%
Mohalabia Preparation:
Preparation
Mohalabia Preparation:

In a large saucepan, stir 750 ml milk with sugar and raisins. Set over medium-high heat, stir and bring to a simmer.
Place remaining milk in a medium bowl. Whisk in cornstarch until dissolved. Once milk reaches a simmer, whisking continuously, add cornstarch mixture.
Bring to a full rolling boil; stir continuously until mixture thickens, 1 to 2 min. Remove from heat; stir in 5 g vanilla.
Pour into an individual serving dishes. Refrigerate at least 4 hours or until set.
Sprinkle with Halawa Shaar then drizzle with the Carte D'or Toffee Topping.