Southern Fried Chicken Schnitzel
The Chicken Schnitzel is a timeless Classic that deserves a spot on your menu. Try out the free recipe below!
Tip: Add smoky paprika to the batter for another level of flavour on this southern fried chicken recipe!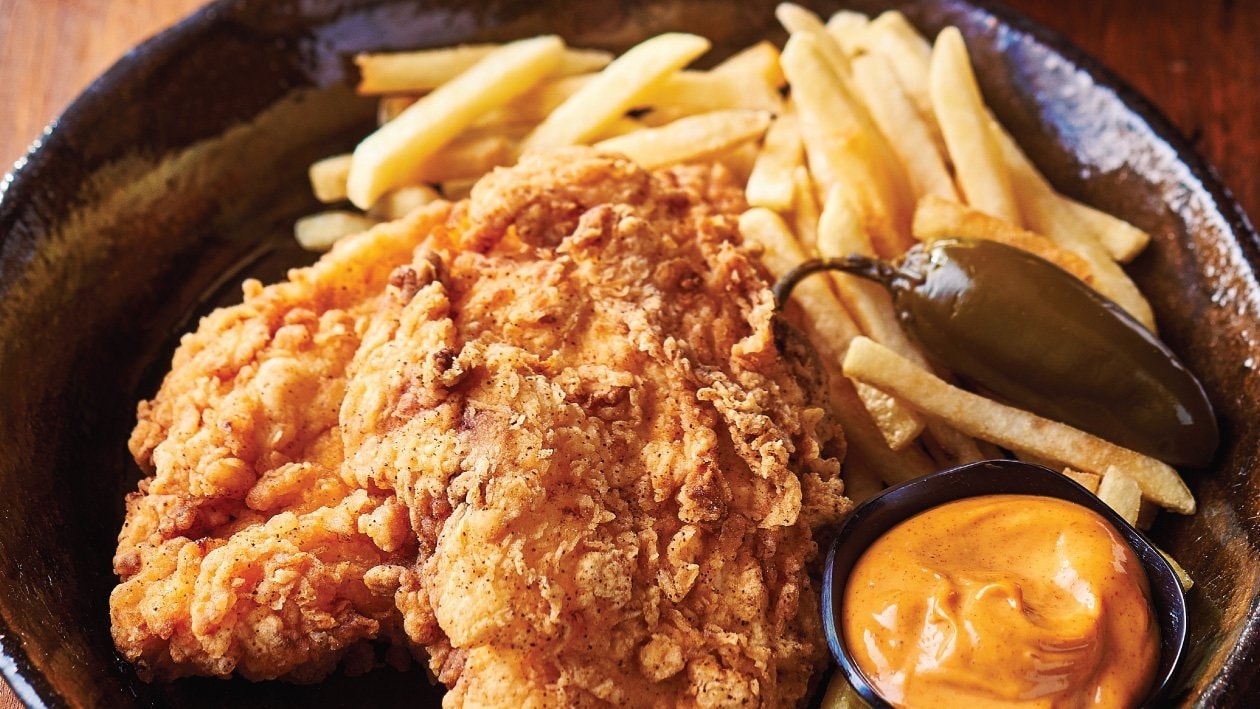 Ingredients
Method:
Chicken breasts, pounded flat

10.0 pc
Batter:
Freshly ground black pepper

2.0 g
Comeback Sauce:
Preparation
Method:

Add chicken to buttermilk and salt and marinate for 3 hours.

Batter:

Combine flour and spices in a bowl. Drain chicken from buttermilk and place into flour mix, then into egg mix and back into flour.
Deep fry until cooked.

Comeback Sauce:

Serve and chips and comeback sauce.