Southern Fried Cauliflower
Designed for professional chefs, check out this Southern Fried Cauliflower recipe: cooking instructions broken into components, full list of professional ingredients, chefs' preparation secrets.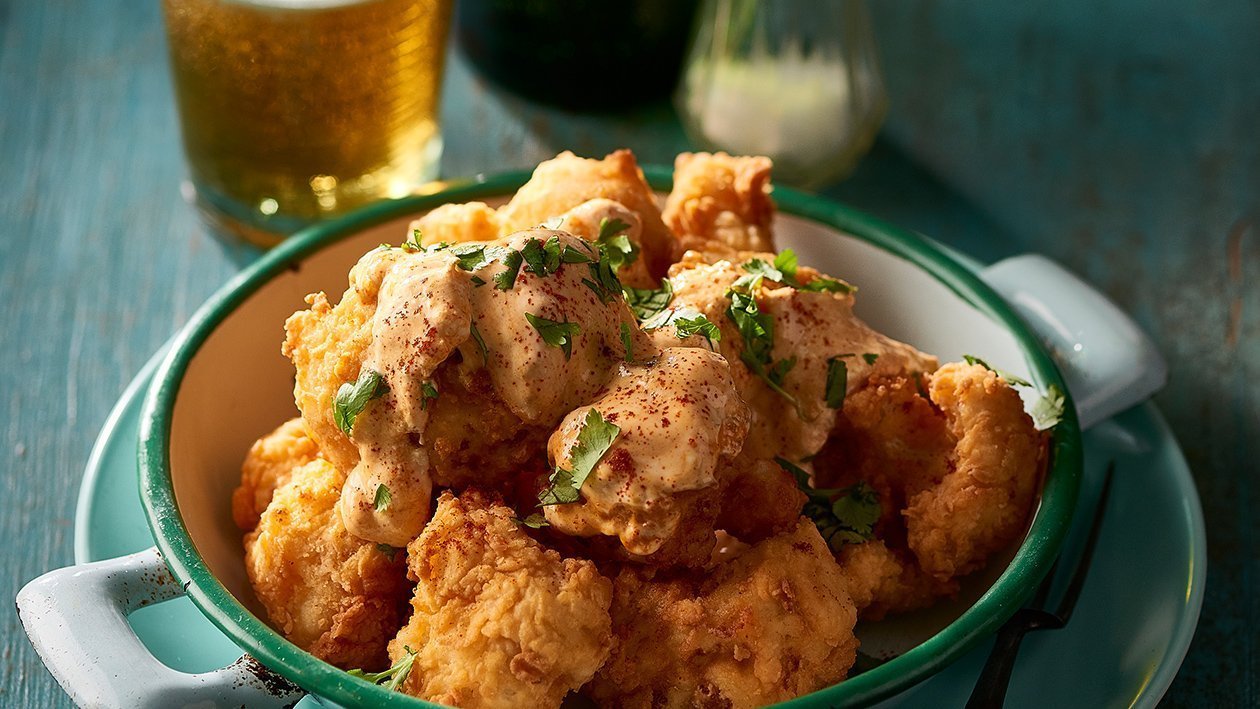 Preparation
Method:

Cut cauliflower into florets and steam for 5 minutes until just tender. Cool.
Combine buttermilk, Dijon mustard, sugar and half the chilli paste. Reserve remaining chilli paste.
Fold the mixture through the cauliflower. Refrigerate for about 3 hours to infuse the flavours.
Drain cauliflower and add flour to the liquid. Whisk to a batter consistency.
Dust the cauliflower in additional flour, dip in chilli batter then coat again in flour.
Deep fry at 180 degree Celsius until golden. Drain.
Combine the remaining chilli paste and sour cream and serve as a dipping sauce with the cauliflower. Garnish with chopped coriander.