Mash Cauliflower Bake
Cauliflower, mash potatoes, and cheese combine to make a creamy side dish. This side dish compliments various protein-based main dishes. Check the recipe here.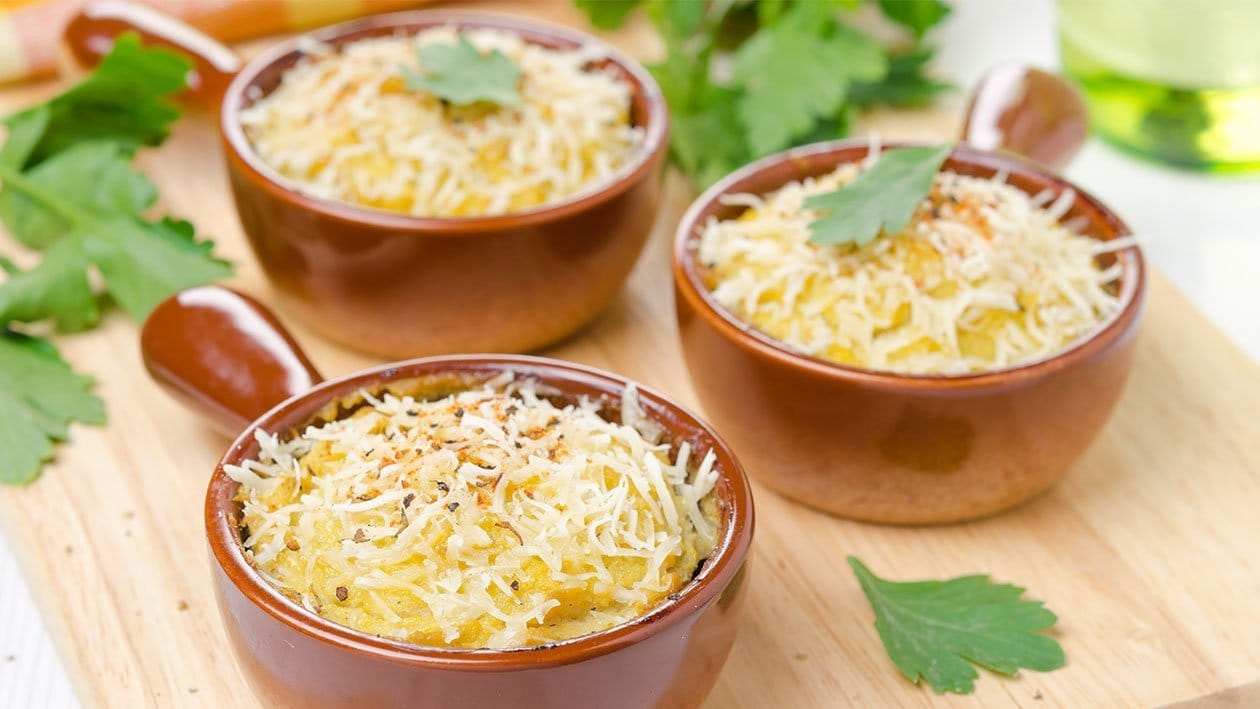 Ingredients
Method:
Cauliflower, coarsely chopped

400.0 g

Cream cheese, softened

100.0 g

Grated Parmesan cheese

100.0 g

Salt and ground black pepper to taste

1.0 tsp

Shredded Cheddar cheese, or as needed

50.0 g
Preparation
Method:

Preheat oven to 350°F (175°C).
Place a steamer insert into a saucepan and fill with water to just below the bottom of the steamer.
Bring water to a boil.
Add cauliflower, cover, and steam until tender, 5 to 10 minutes.
Transfer cauliflower to a bowl.
Mash cauliflower with cream cheese until smooth; stir in Parmesan cheese, garlic powder, salt, and black pepper.
Spoon mixture Knorr Mashed Potato and cauliflower layers into a 1-quart casserole dish; top with cheddar cheese.
Bake in the preheated oven until bubbling and cheddar cheese is melted, 5 to 10 minutes.