Corned Beef Colcannon
An Irish side dish to complement any stew or roast. We recommend using Knorr Mash Potato & wilted cabbage. This version of Corned Beef Colcannon prepares in a couple of minutes! Try out the recipe below.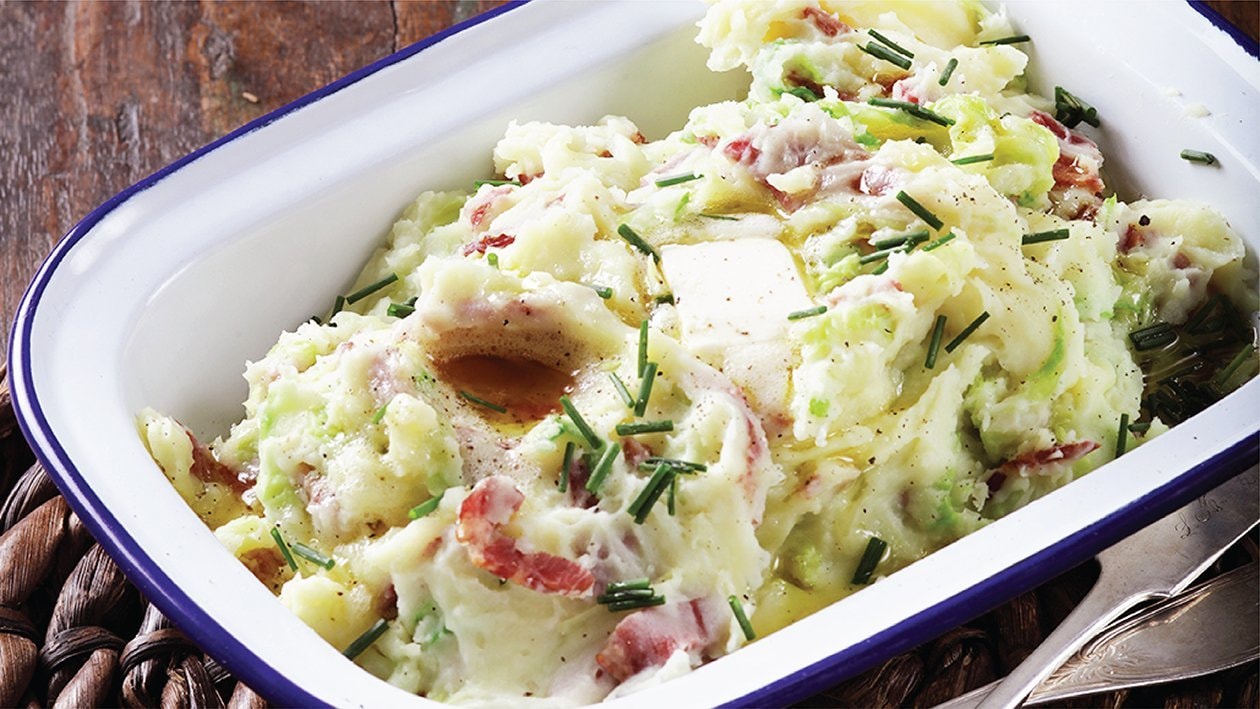 Ingredients
Preparing Colcannon:
Corned beef, shredded

200.0 g
Preparation
Preparing Colcannon:

Sauté onions, corned beef and kale in a little butter until onions are sweet & savory cabbage is wilted.
Prepare Knorr Mashed Potato with water & set aside.
Combine cabbage & corned beef mixture with mash potatoes. Season with butter and Knorr Vegetable Bouillon.