Caprese Burger
Designed for professional chefs, check out this Caprese Burger recipe: cooking instructions broken into components, full list of professional ingredients, chefs' preparation secrets. Master this recipe with products like: Hellmann's Real Mayonnaise.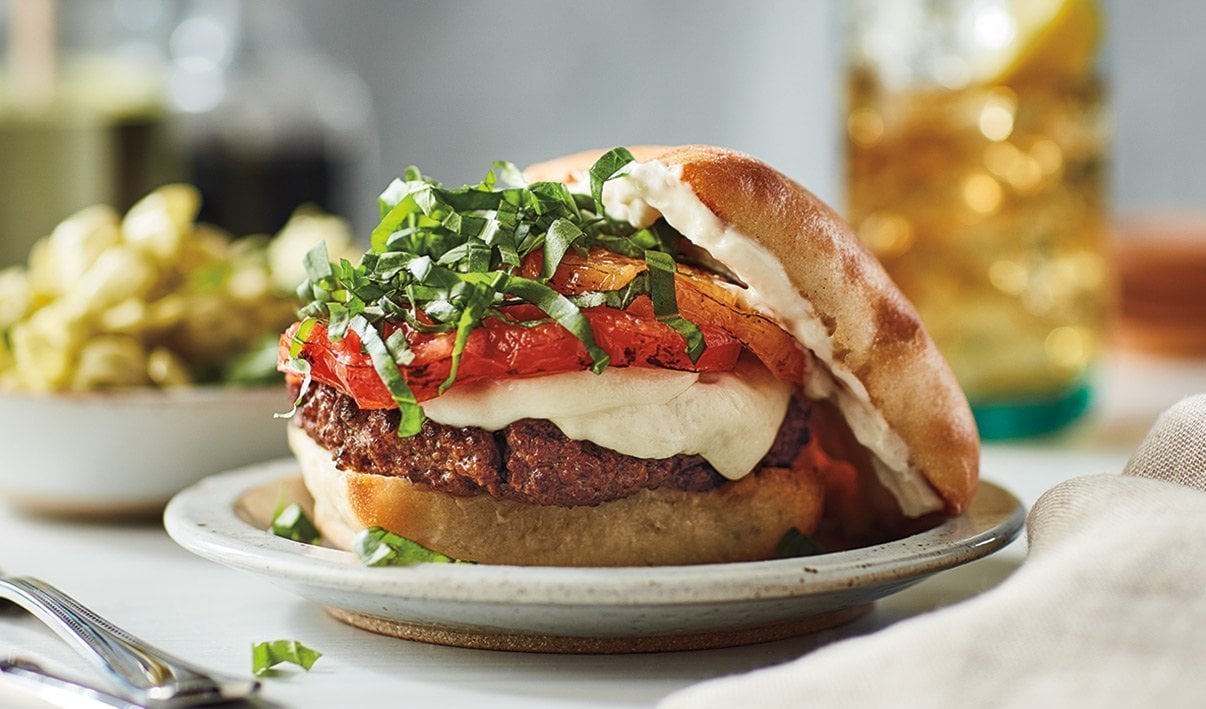 Ingredients
Balsamic Mayonnaise:
Balsamic vinegar

2.0 tbsp

Garlic, roasted, minced

2.0 tbsp
Burger:
Ground beef patties

10.0 Each

Mozzarella, fresh

10.0 slices

Ciabatta bread, square, split and toasted

10.0 Each

Balsamic Mayonnaise, prepared

1.0 cup

Tomato, Heirloom, roasted, sliced

20.0 Each
Preparation
Balsamic Mayonnaise:

Combine all ingredients and chill.

Burger:

Cook patty to desired doneness and melt cheese on top.
Spread Balsamic Mayonnaise on roll.
Build the burger. Add tomato and basil.