Caprese Burger
Designed for professional chefs, check out this Caprese Burger recipe: cooking instructions broken into components, full list of professional ingredients, chefs' preparation secrets. Master this recipe with products like: Hellmann's Real Mayonnaise.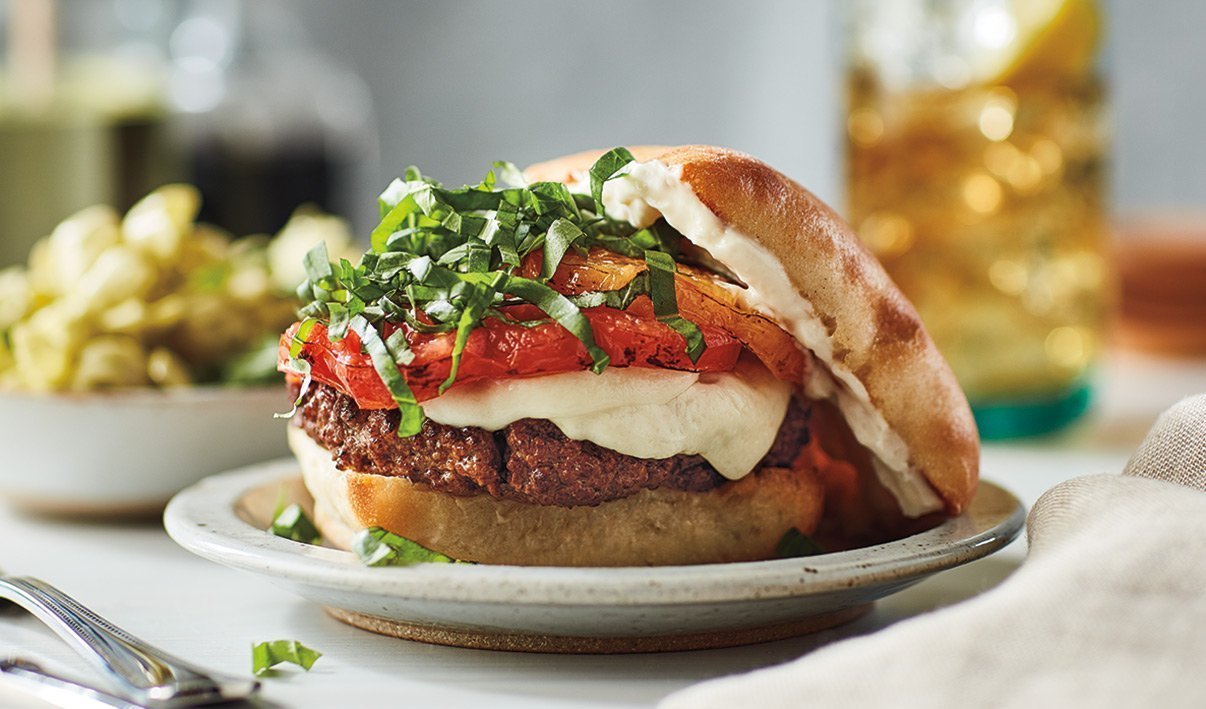 Ingredients
Balsamic Mayonnaise:
Garlic, roasted, minced

2 tbsp
Burger:
Ground beef patties

10 Each

Mozzarella, fresh

10 slices

Ciabatta bread, square, split and toasted

10 Each

Balsamic Mayonnaise, prepared

1 cup

Tomato, Heirloom, roasted, sliced

20 Each
Preparation
Balsamic Mayonnaise:

Combine all ingredients and chill.

Burger:

Cook patty to desired doneness and melt cheese on top.
Spread Balsamic Mayonnaise on roll.
Build the burger. Add tomato and basil.