Beef Spinach & Garbanzo Bean Soup
This beef and garbanzo bean soup will help you offer a healthy Iftar during Ramadan. The garbanzo beans make it hearty, while the vegetables add a fresh flavor and vibrant color. Check the recipe here.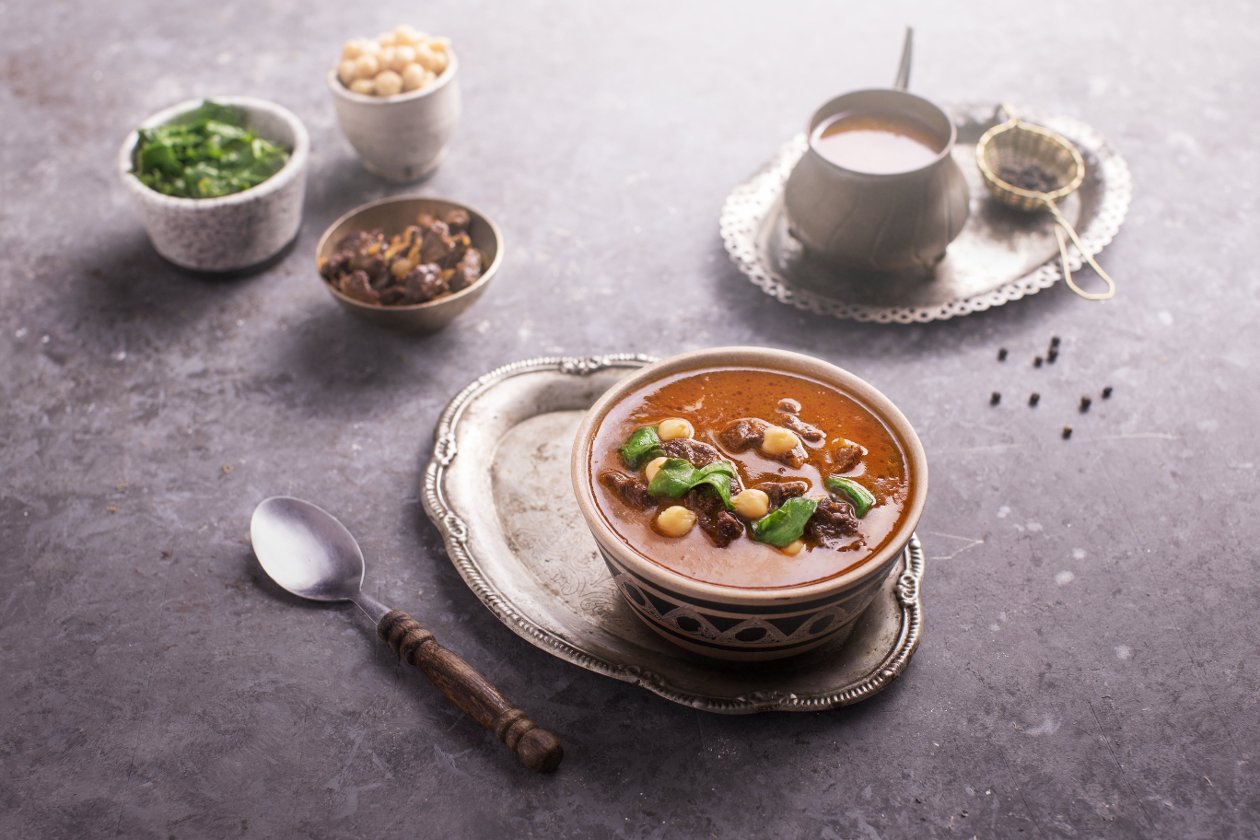 Ingredients
Method:
Garbanzo beans, cooked

200.0 g
Preparation
Method:

In a cooking pot over medium heat bring the water to boil and add Knorr Chicken Stock Powder, bay leaves, onions, and the beef to be cooked all together for 20 minutes.
In the same cooking pot, add the tomato paste and Knorr Lime Seasoning to cook for 2 minutes, then add the beans and spinach. Continue cooking for 5 more minutes.
Remove the bay leaves and cook for 10 more minutes.
Serve it hot.