With an increased focus on vegetables in a balanced diet, veggies will continue to move to the centre of the plate.
Guests are looking more and more toward wholesome dining options, seeking nutrient-rich vegetables and fruit, responsibly sourced meats and fresh herbs and spices.


With plant-based eating being a key focus, we, as chefs need to continuously push the boundaries when it comes to preparing vegetables in new ways that enhance their natural flavour such as roasting, smoking or serving them in new and non-traditional ways.
To work more veggies into your menu, consider using seasonal vegetables as a replacement for meat or pasta. Spiralizing vegetables is a trending way to easily prep veggies for use in pasta-inspired dishes, as well as on pizzas, atop burgers or salads, in tacos or even in soups.





Keeping go-to seasonings on hand goes a long way in making sure your vegetables are as delicious as the more calorie-heavy options on your menu. The ingredients below are a great place to start when looking for herbs and spices to boost the flavour and craveability of your vegetables.
Za'atar
This unique seasoning is both an herb in its own right and a Middle-Eastern blend of dried herbs that differs per region. It usually contains oregano or thyme, sesame seeds and sumac and is often used as a sprinkle on or a finisher for high impact flavour.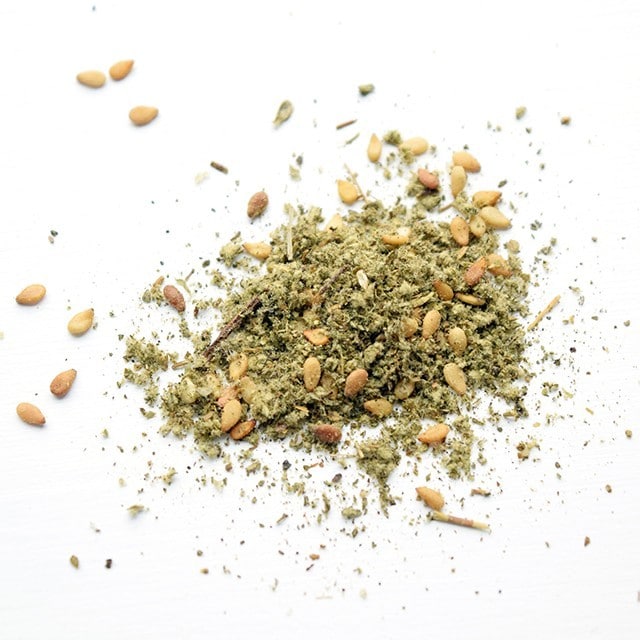 Cumin
Adds warmth and makes for a more complex taste. Add to root vegetables, stir fried spinach or curries, but be aware that a little goes a long way.
Tahini
This key ingredient in hummus is high in nutrients and offers a great texture. It can be used as a dressing, drizzle or dipping sauce.
Ras El Hanout
This Moroccan spice blend is aromatic and spicy and gives warmth to both savoury and sweet dishes. The blend differs but it usually contains nutmeg, ginger, coriander, cumin, cardamom, cloves, cinnamon, allspice, anise seeds and black and white pepper.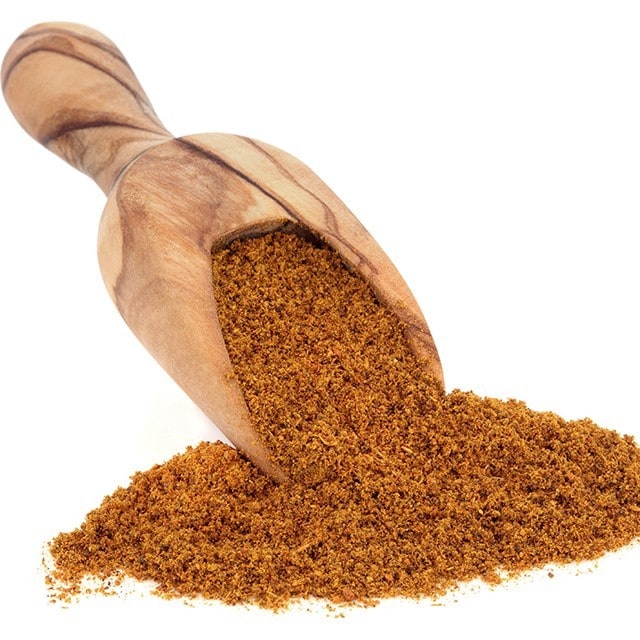 Dashi
This stock is one of the cornerstones of Japanese cuisine. It is mainly made from kombu (dried kelp and bonito flakes, dried and smoked skipjack tuna that is shaved into thin flakes) and adds umami to sauces and soups.
Dried Porcini
The king of all fungi is the Boletus edulis. When dried, the flavor becomes even more concentrated and savory. It's a perfect condiment in stocks and sauces.
Soy/Tamari
These two by-products of fermented soybeans are indispensable in any kitchen cupboard. There are many varieties, from light Japanese soy sauce to thicker Chinese soy and sweet Indonesian soy. While Soy sauce and Tamari sauce are quite similar, if your menu calls for gluten free options, revert to Tamari sauce over Soy sauce. Traditional Soy sauce contains wheat whereas Tamari does not. Chef, to be safe always consult the labels!
Tamarind
Tamarind pulp is dark and has a deep, tart flavor. It can also be dried in a powder. Add it to curries, chutneys and sauces for a more complex flavor.
Smoky Pimento
Pimento is the powder of smoked bell peppers with an intense smoky flavour that really gives a boost to dishes. Add to roasted potatoes, savoury yoghurt, charred broccolini, or sprinkle in a squash soup.
Miso

There are many varieties of this sweet, savory, nutty Japanese paste made from soy or rice. It ranges in taste from the mild white variety to the dark brown and more pungent offering. It packs a concentrated, salty flavor that's ideal in sauces and soups or even caramelized vegetables and fruits. You can also add a little paste to your pasta sauce for a unique twist.
Preserved Lemon
Whole lemons are pickled with salt and spices and develop a very distinct flavor. Blend into a salsa verde with lots of green herbs for roasted vegetables, or use in stews or marinades.