Katayf filled with Chicken Tawook and Veggies
Katayfi pastry is commonly used in sweet desserts. In this fusion recipe we have made a savoury version by using cooked chicken and Knorr Shish Tawook Seasoning. Serve on your Ramadan buffet or as a appetizer on your menu.
Appetizer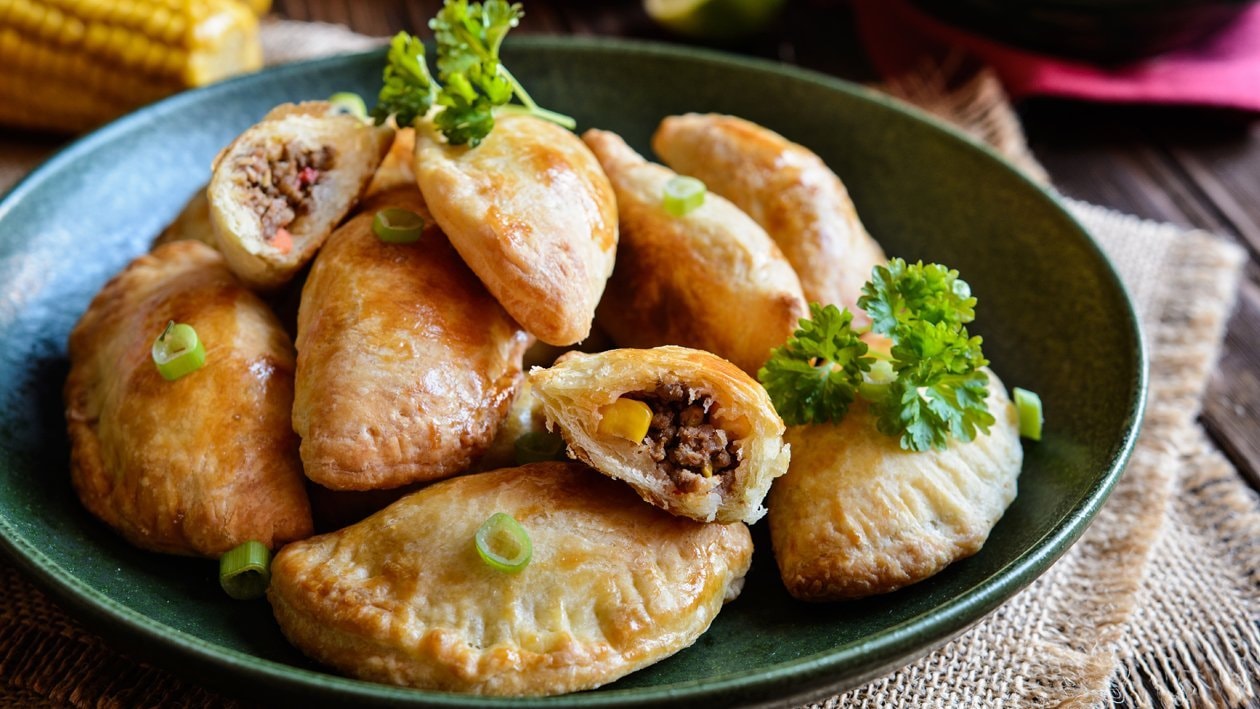 Ingredients
Preparation:
Chicken breast, diced

300.0 g

Knorr Shish Tawook Marinade (6x1kg)

50.0 g

Green pepper, diced

50.0 g

Tomatoes, small dice seeds removed

50.0 g

Fresh Katayf, dough

30.0 pc

Mozzarella cheese, shredded

100.0 g

Green olives, small dice

60.0 g

Sour cream with caramelized onions
Preparation
Preparation:

Mix the chicken with the Knorr Shish Tawook Seasoning and keep it in the fridge for 30 minutes.
In a large cooking pot warm olive oil over medium heat, add chicken pieces and cook a few minutes until Brown color. In the same cooking pot over low-medium heat sauté onion and Peppers until onion is translucent and soft. Add garlic and chopped coriander and tomatoes cook for 1 minute. remove from the heat and add the olives.
Start scooping the chicken in the center of the Katayf sprinkle the top with cheese.
Using your fingertips close it carefully.
Deep fry it until it turns to golden color.