Brisket and Freek
No need to worry about your Iftar Menu with the brisket and freek, this recipe adds beautiful color and a tangy flavor to your Ramadan table. Check the recipe here.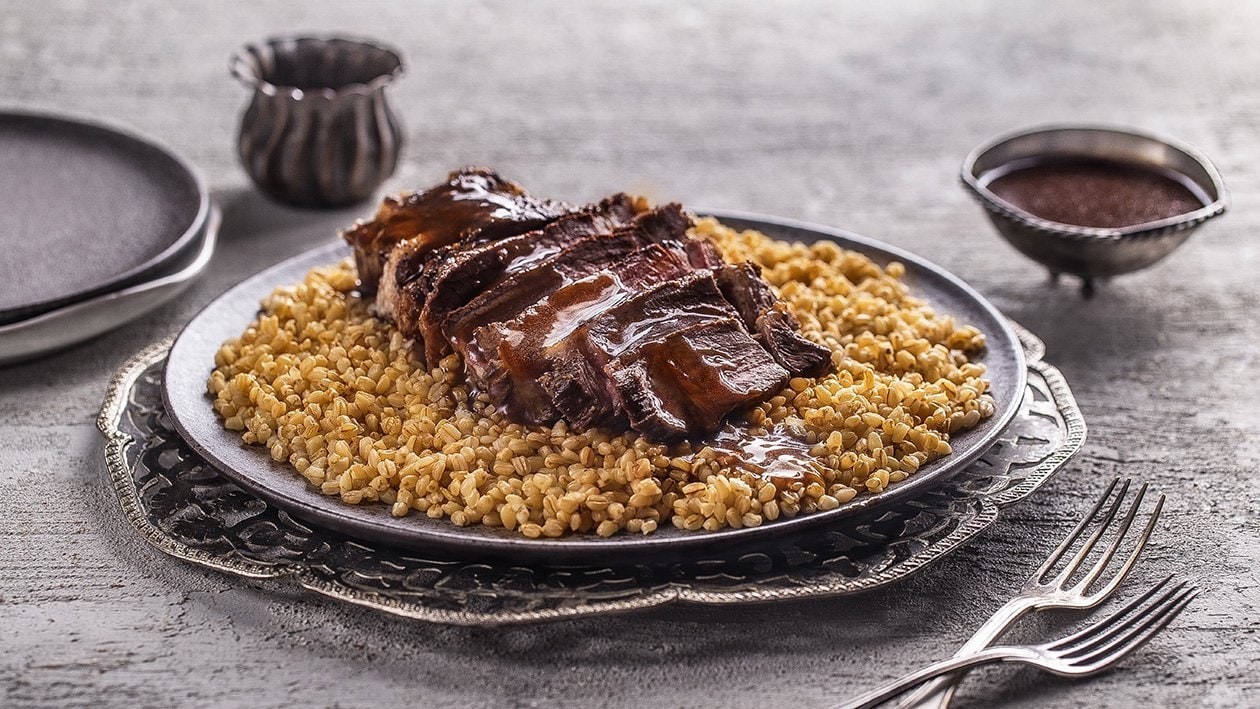 Ingredients
Brisket and Freek
The Brisket:
Garlic, powder
/g
5.0 g
0%
Cumin, powder
/g
5.0 g
0%
The Sauce:
Knorr Demi Glace Base (6x750g)
/g
80.0 g
0%
The Freek:
Onion, chopped
/g
200.0 g
0%
Freak, soaked
/kg
1.2 kg
0%
The Brisket:
The Sauce:
The Freek:
Preparation
The Brisket:

Preheat the oven to 180°C.
Make a dry rub by combining, salt, garlic and onion powders, black pepper, sugar, mustard, and bay leaves.
Season the raw brisket on both sides with the rub.
Place the brisket in a roasting pan and roast, uncovered, for 1 hour.
Cover pan tightly and continue cooking for a further 3 hours, or until fork-tender.

The Sauce:

Add Knorr Demi Glace Base to 1L warm water on medium heat and stir until boiling.

The Freek:

Trim the fat off the cooked Brisket and cut the meat into cubes. Save the juices from the pan.
In a sauté pan add the olive oil and cook the onion on low heat.
Mix the onion with rosemary and freek, season with black pepper and set half of it in a tagine.

To Serve:

Add the beef cubes, then cover with the rest of the freek.
Add the prepared Knorr Demi Glace Base and the pan juice from the Brisket.
Cook in the oven at 180°C for 25 minutes.