#FairKitchens is a global industry-wide movement focusing to change the unfairness of working conditions in the F&B industry, because we know that a healthy culture makes for a healthy business. With a growing staffing crisis and increasing awareness of the impact of working conditions on the overall wellbeing of our employees, it's time to take action.

By Partnering with #FairKitchens, we are becoming a catalyst in this movement, by sharing best practices, tips and training, we believe that together with you, we can build a better future for the industry.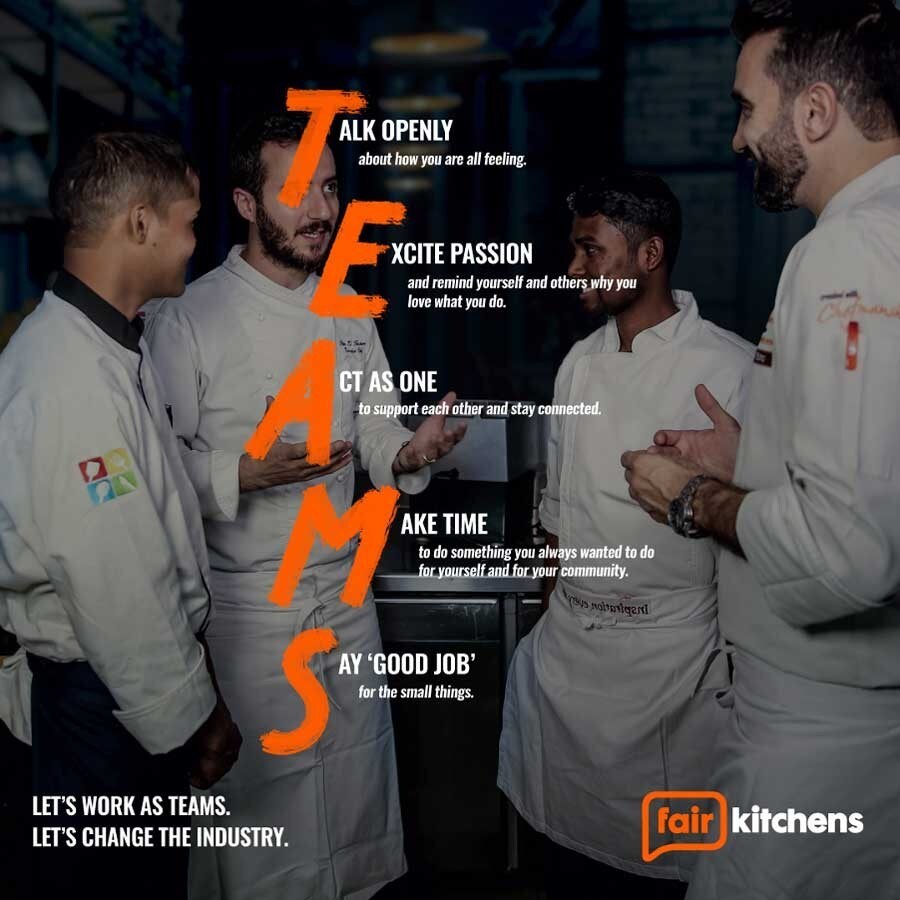 Want to work together and start taking action?
Contact us via the chatbox to begin the journey!

You can also go to www.fairkitchens.com or check out @wearefairkitchens on Instagram and Facebook to learn more and start the conversation.