Today, chefs and kitchens need to be more progressive, efficient, and creative than ever. We are here to help you stay ahead of the race with new products and improved solutions.

Some days you may not have enough fish bones to make fish stock from scratch, other times you may struggle with consistency that may affect your fish stock quality.
Made with codfish, Knorr Professional Fish Stock Powder is an easy to prepare solution that lets you create a wide variety of seafood dishes. Whatever the changes in your kitchen, you can rely on our Fish Stock Powder to deliver consistent fish flavour and aroma.
We present you with a solution that caters to both specialized and non-specialized seafood kitchens!
Whip up your own paste for fish tajine, concoct your own spice blend to use on fish and chips, or turn it into a solid base for soups and stews. No matter what you decide, it's ready when you are.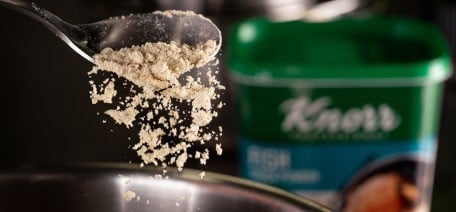 Natural & Consistent quality 
Deliver the same good fish flavor and aroma every time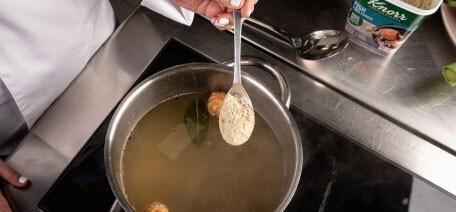 Ready in 5 minutes
Easy to prepare, say goodbye to preparing fish/seafood stock from scratch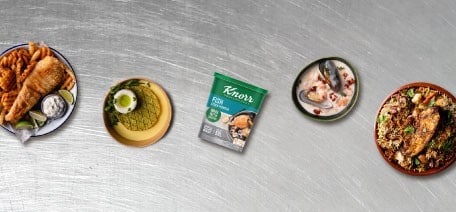 Multiple Applications
With the versatility of fish stock in powder form, it can be used in various applications: stock, seasonings, and marination
Hygienic, avoid cross contamination in the kitchen​


Related Products
Recommended price (including VAT)
Product not available.
Knorr Professional Fish Stock Powder (6x1.1kg) added to cart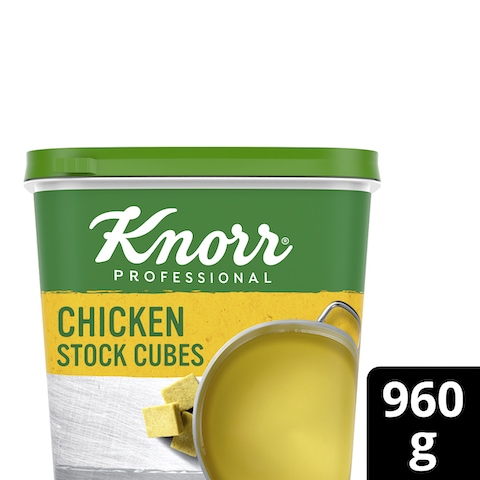 Recommended price (including VAT)
Product not available.
Knorr Professional Chicken Stock Cubes (6x120x8g) added to cart