Buffets are popular among food-loving Egyptians. From Mexican Fajitas to Greek Gyros and Chinese Dim Sum, diners in Egypt are spoiled for choice when it comes to food options at buffets. With so much competition, how can you set yourself apart from the rest? Take a look at the tips below.
INTRODUCE A THEME BUFFET
Buffets can be an exciting experience for diners, especially when you think out of the box by creating themed buffet spreads! You may draw inspiration from movies like Aladin to create an oriental buffet, which is sure to be a hit among kids and adults. For this particular themed buffet, you could perhaps include grills , Fattah and Kunaffah.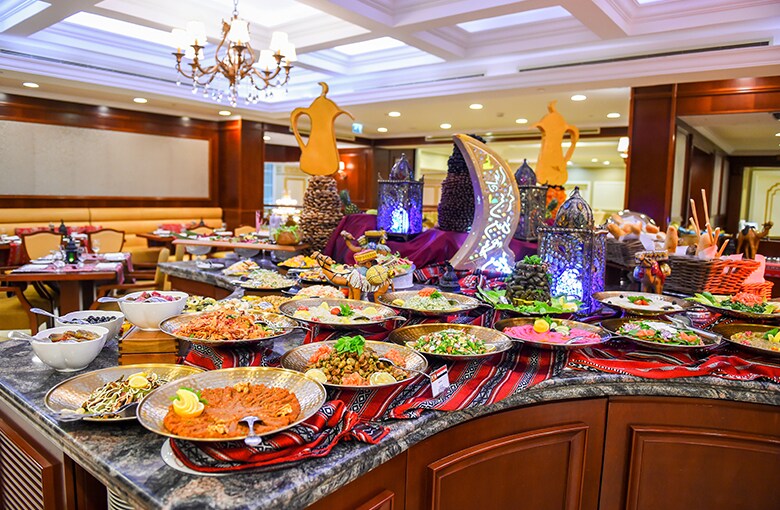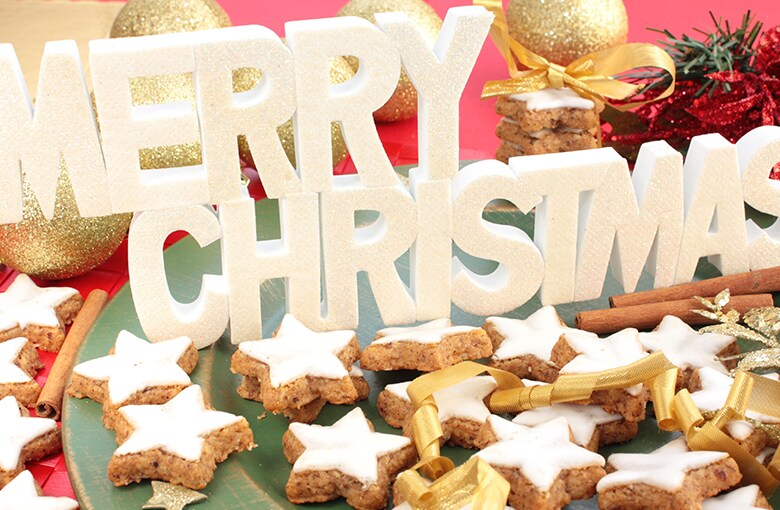 CELEBRATE THE SEASONAL HOLIDAYS
Major holidays like New Year's Eve and Christmas are huge draws for diners. When crafting your menu, think of how to incorporate ideas that will set your buffet apart from others, like focusing on a particular culture or country. For example, if you are planning a Spanish themed buffet, offer dishes like paella, cured meats, tortilla española and sangria.
ADD A THEATRICAL TOUCH
A successful buffet is not just about taste, but also about showmanship and theatrics. It's really not as hard as it sounds to give your buffet spreads that extra visual appeal.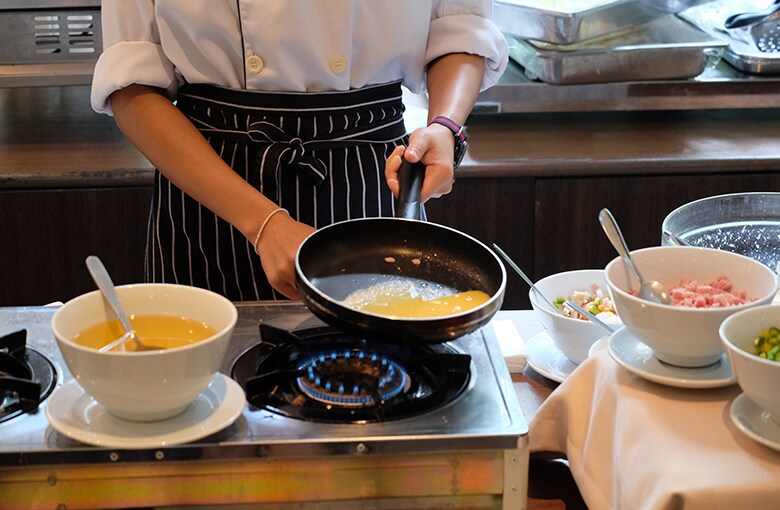 You could have something as simple as a chef flipping and tossing roti prata at a work station, or something as upscale as having chefs entertain guests with flying utensils, chopping and flaming ingredients at a teppanyaki station. You could also take a cue from Hai Di Lao's famous live "noodle-pulling" displays.
A sure way to impress your diners is to consider including made-to-order cooking, where your team cooks scallops and beef strips for your diners on the spot – this is not only visually very appealing, it also ensures that food being served to guests is as fresh as it gets!
SERVE A MASSIVE RANGE OF DESSERTS
As the popular saying goes, there is always room for dessert. As such, the dessert table is always a highlight for diners with a sweet tooth and provides a spectacular finish to their experience.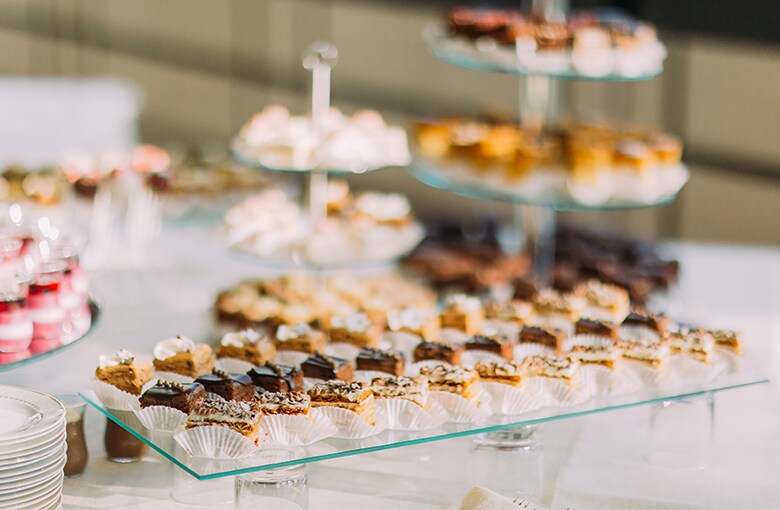 Dress your dessert tables up by offering a multitude of Asian desserts such as Egyptians' favourite Cheese cakes, Thai mango sticky rice and choclate lava cake. But don't leave out the usual crowd-pleasers like chocolate fondue, chocolate mousse, crème brûlée and danish pastries. Alternatively, have a chocolate or matcha white chocolate fondue fountain be the special feature of your buffet spread – its visual appeal alone is enough to have guests queuing for a table at your buffet!