80% of the dine in experience happens in the 15 days mid Ramadan, while the first 10 days of the Holy month, people are still longing for homey warm Iftars and Sohour experiences, and the last 5 days are solely aimed for eid preparations.
Slowly but surely after the first few days in Ramadan, diners are curious and excited for a dine in Iftar experience to taste the delicious Ramadan menus restaurants are offering.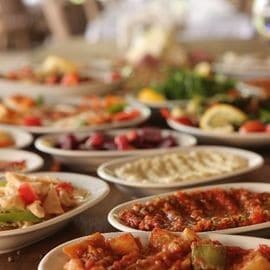 Create Ramadan Sides and keep your Main Dish.
Ramadan's natural go to cuisine is oriental food, so if your kitchen already caters and offers oriental cuisine, you are in luck! Ramadan is just the month for you. But if your kitchen is focused on say Italian cuisine, it would be smart to make some adjustments and additions to your menu to cater to the Ramadan Iftar cravings. Now it wouldn't be smart to completely ditch your main dishes of pastas and risottos for Molokheyya and Rokak. But rather create Ramadan appetizers, soups welcome drinks and special desserts that go well with both your menu and the Ramadan vibe.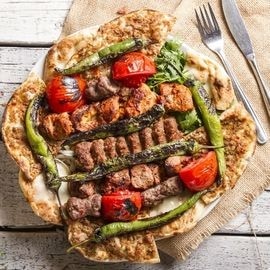 Include One Main Dish that is Universal.
Whether you serve international or oriental cuisine, it is always a plus to have a safe dish that people will agree on. An oriental dish that works on any day of the year and for any type of customer is the famous joker plate; Mixed Grill dish. When your customers are puzzled on what to order they can always fall on the Mixed Grill as their safe option.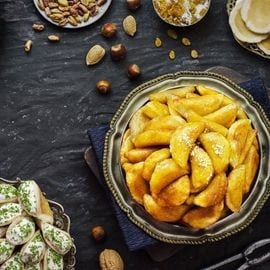 Outsource your Desserts.
Your molten-chocolate cake is a hot, delicious fudge heaven, but customers are usually looking for oriental desserts after their Iftar. Catering to have a full on oriental desserts menu can be both inefficient and costly to produce in your own kitchens. Instead, create collaborations and partnerships with existing pastry houses to have them integrated in your menu.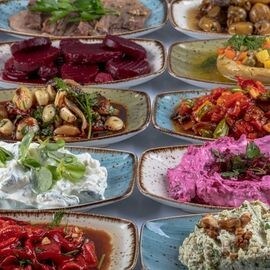 Upsell your appetizers.
Your oriental appetizers in Ramadan will always have the largest profit margin in comparison to your main dishes. Determine early on who your stars are to brief your staff to suggest and push those appetizers, that way you can create demand on highest profit margin, easy to prepare appetizers.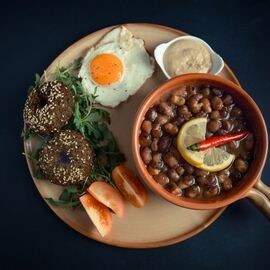 Balance your Iftars and Sohour.
We know that Iftar's revenue is higher but most of your profit is gonna come from Sohour. Customers are more likely to go out for Sohour rather than Iftars and restaurants are more likely to make more and operate better for Sohours than Iftars. In contrast to Iftars where everyone is gathering at the same time ordering high value meals, Sohour on the other hand, provides a longer window where different people are coming in at different times based on their preferred Sohour times ordering lower value meals but in larger quantities. It is very important to understand customer's behavior towards each occasion, cater to it and balance between the two main meals in Ramadan, making the most out of the holy month.

Ramadan might be a challenging time for any restaurant in a very competitive and judgmental environment, but it also presents a great opportunity for restaurants.