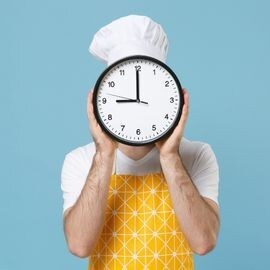 Start at the right time!
It is crucial to start early on. Ramadan preparations cannot happen overnight. There are a lot of aspects to consider and if one doesn't pull through, you are setting yourself up for failure. You might have the perfect restaurant but with just one failure on one front and one bad review, it could ruin the whole month. Start 2 to 3 months before Ramadan to ensure that you have everything covered by the time the first Iftar is underway.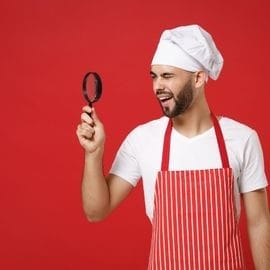 Build your target and vision.
Without a clear vision of how your restaurant and menu would look like in Ramadan, you wouldn't know how to start. Check your history and the competitions' history, conduct food tasting and innovation sessions with your executive chef and develop your edge to stand out from the fierce competition in Ramadan.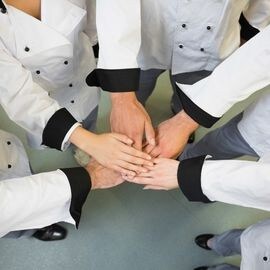 Brief all stakeholders.
Once your vision and plans are underway, gather all stakeholders to bulletproof your plan. Talk to your executive chef about the new menu, reflect the menu on cost control and purchases, align with marketing on how to communicate and plan with the waiting staff how to push specific dishes. That way your kitchen, tables and communication channels are all in sync and ready to kick off the plan.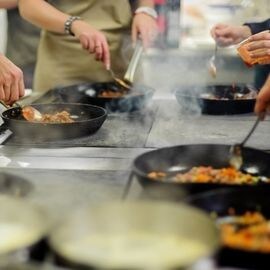 Train your staff.
Ramadan is a high intensity, high friction and naturally an overwhelming time for restaurants, with everyone showing up at the same time plenty can go wrong in an environment where one mistake and one bad review can cost you the month. Prep your staff beforehand by creating simulation days (Iftar and Sohour) before the month actually starts. Locate your weak points and fix them before game time. If you cannot afford to run a simulation, make sure to make use of the first couple of days where the traffic isn't yet very high.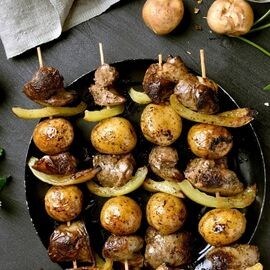 Optimize production.
Although you may have been operating in casual dining with a vast menu all year long, with the pressure of Ramadan you might want to rethink your options with a set menu for Iftar where you can optimize your purchases and the focus in the kitchen, which also gives you the chance to prepare meals early on, briefly store them in  hot cabinets, and have them warm and ready exactly when the time is right. In the case where you are sure to have a full house or a large number of bookings, the most cost effective solution is to have an open buffet setup where meals are ready and have a self serving setup for Iftar and Sohour.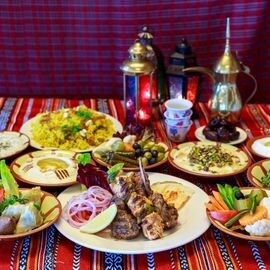 Think about the experience.
Food is only the beginning, you got your menu set, your operation streamlined and ready to host your hungry diners. But a restaurant in Ramadan is a lot more than delicious dishes. First thing is Ramadan decorations and lights, they need to create an atmosphere that shouts Ramadan, from cards you leave on the table to welcome notes you hang from the ceiling. Music comes as a crucial vibe check for any restaurant, you might need to reconsider your chill lounge playlist and swap it for some oriental nostalgic tunes for the holy 30 days.
Last but not least is your staff, how are they receiving your guests from the moment they walk in the door to the moment they step out, what are they saying and how are they interacting with them throughout the evening.