Roasted Vegetables Besara
With plant-based eating trend soaring globally across millennials, the besara beans savory pudding is a great traditional appetizer on iftar menus. Give your diners a special treat to break their fast this Ramadan, view the full recipe below!
Appetizer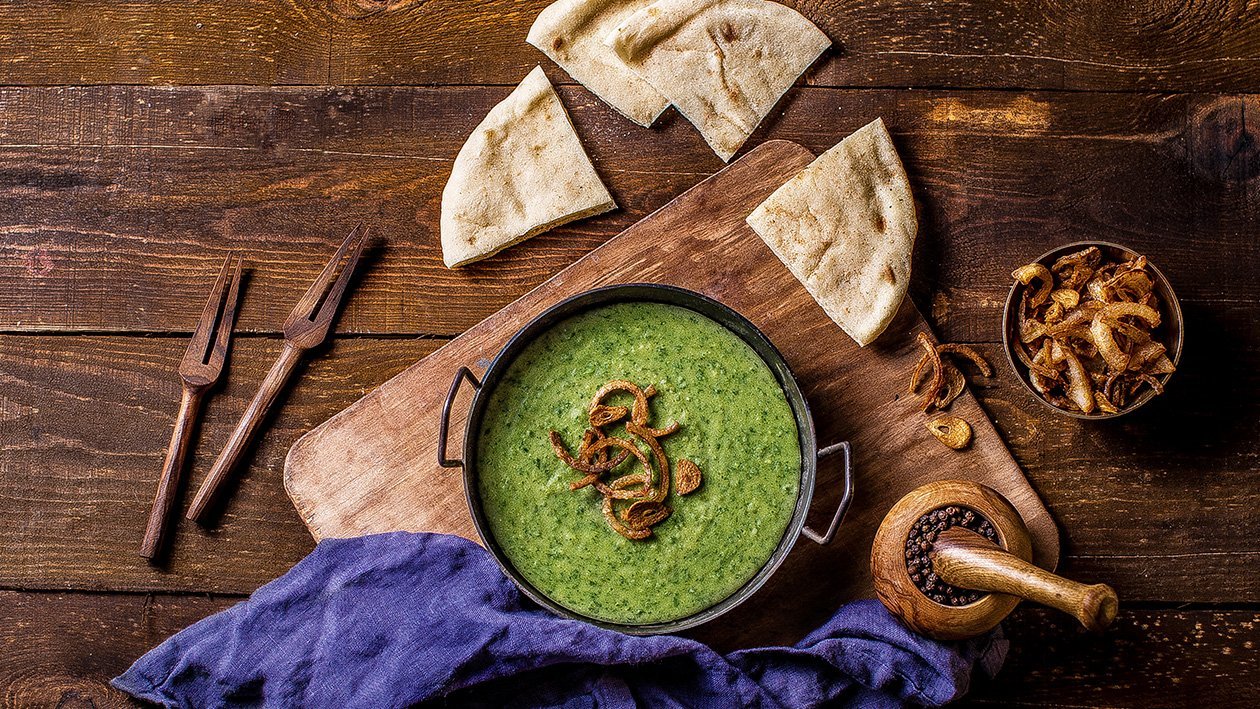 Ingredients
Besara Preparation:
Onion, large dice

100.0 g

Tomatoes, cut into quarters

100.0 g

Fava beans, peeled

500.0 g

Parsley fresh, chopped

20.0 g

Coriander, finely chopped
Preparation
Besara Preparation:

In a roasting pan, drizzle the tomatoes, garlic, onions, and celery with olive oil. Sprinkle the thyme and salt then roast it in the oven for 10 minutes at 170°C.
In a large cooking pot over medium heat, bring the water to boil then add Knorr vegetable Stock Powder followed by the beans and reduce heat to let it simmer. Keep it cooking for 15 minutes, then keep aside.
In a sauté pan, heat up the corn oil and cook the garlic to a golden brown, then add the coriander seeds.
In a blender, puree the coriander and parsley then add the cooked beans and roasted vegetables. Blend it well.
Plate it in 10 small plates and let it cool before you serve.