Lemon Muffins
Fluffy and tasty cupcakes.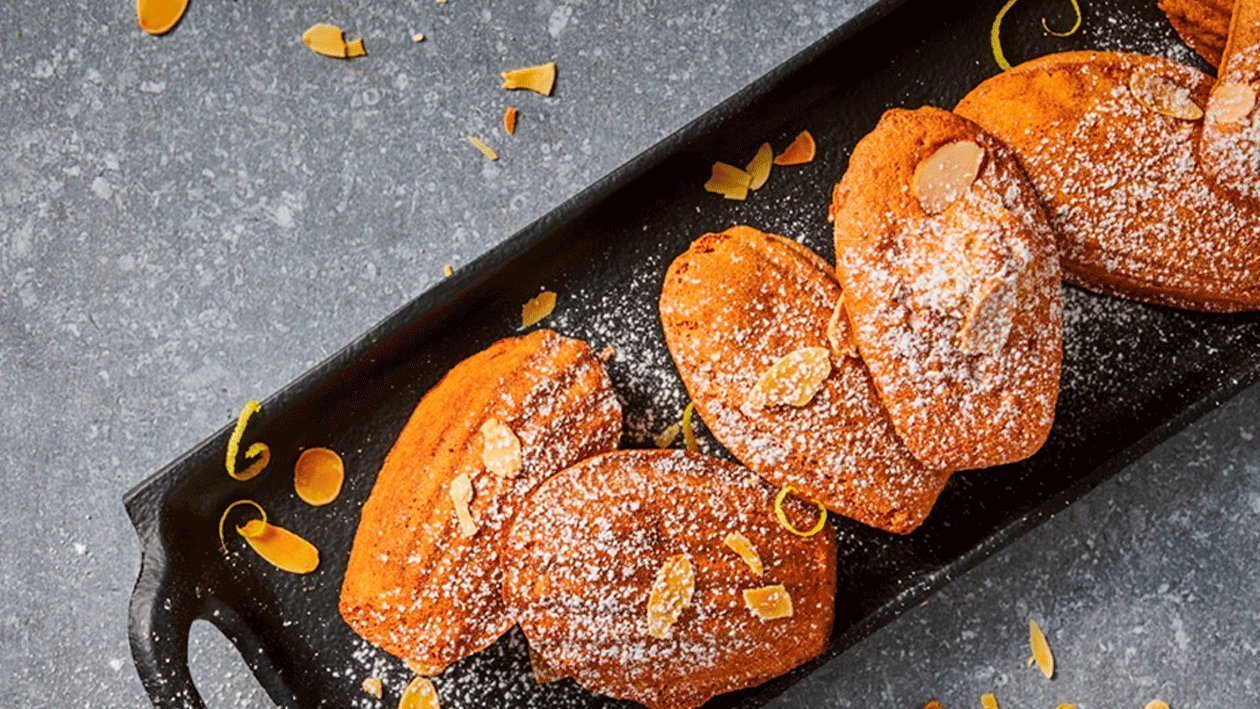 Ingredients
Preparation:
Lemon peel (very finely grated)

1.0 unit
Chef's Tip:
Preparation
Preparation:

Melt the butter and let it cool to room temperature.
Mix the eggs, sugar and honey until you get a fluffy texture.
Add the butter and dry ingredients.
Finally, add the lemon zest.
Let the dough rest in the refrigerator for at least 1 hour.
With the help of a spoon, place the dough in a piping bag and fill the muffin tin with the dough. Preheat the oven to 175°C.
Bake the muffins for 10-15 minutes (cooking time will depend on the size of the pan).
Serve hot and sprinkle with icing sugar before serving.

Chef's Tip:

Serve it with Carte D'or Toffee Topping.