Konafa Vanilla Mousse
Mixing traditional Konafa with modern Vanilla Mousse for a Ramadan dessert!! That will have them asking for more. Crunchy but yet creamy and rich with flavors. Check recipe now.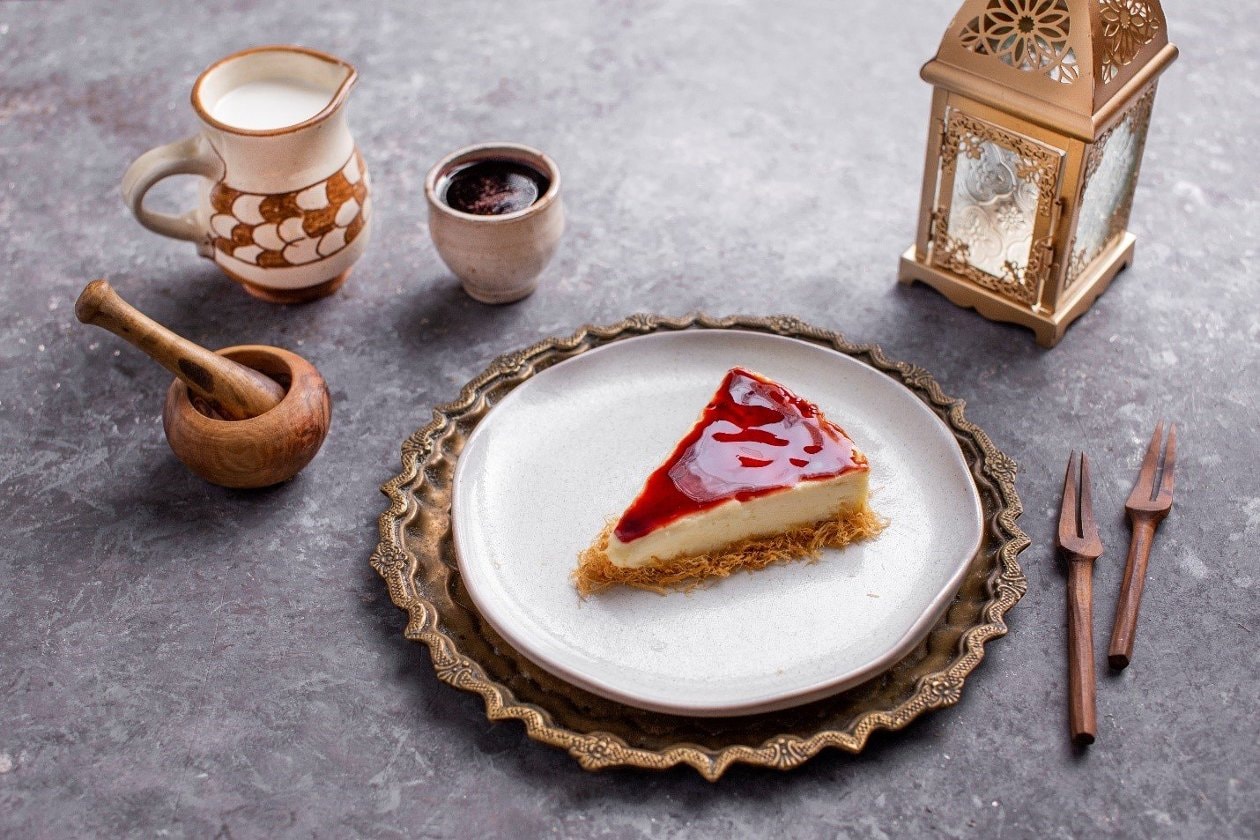 Ingredients
Konafa Disk:
Cheesecake Pudding:
Preparation
Konafa Disk:

Mix the konafa with cinnamon butter and sugar.
In a 9-inch baking pan, set the konafa as a base for the cheesecake.
Bake it in the oven until it's golden brown.
Pull it out of the oven to cool it down but keep it in the pan.

Cheesecake Pudding:

Heat up the milk to 80ºC, then pour it on the Carte D'or Vanille Mousse and the creamy cheese.
Mix it well.
Pour it on top of the konafa disk and cool it down inside the fridge.
When it's ready, pour Carte D'or Wild Fruit Topping on top of the cheesecake.