Coriander Chicken Curry with Vegetables
The coriander chicken curry will make your menu irresistible for this year's Ramadan. All the components in this recipe boost each other's flavors. Check the recipe below!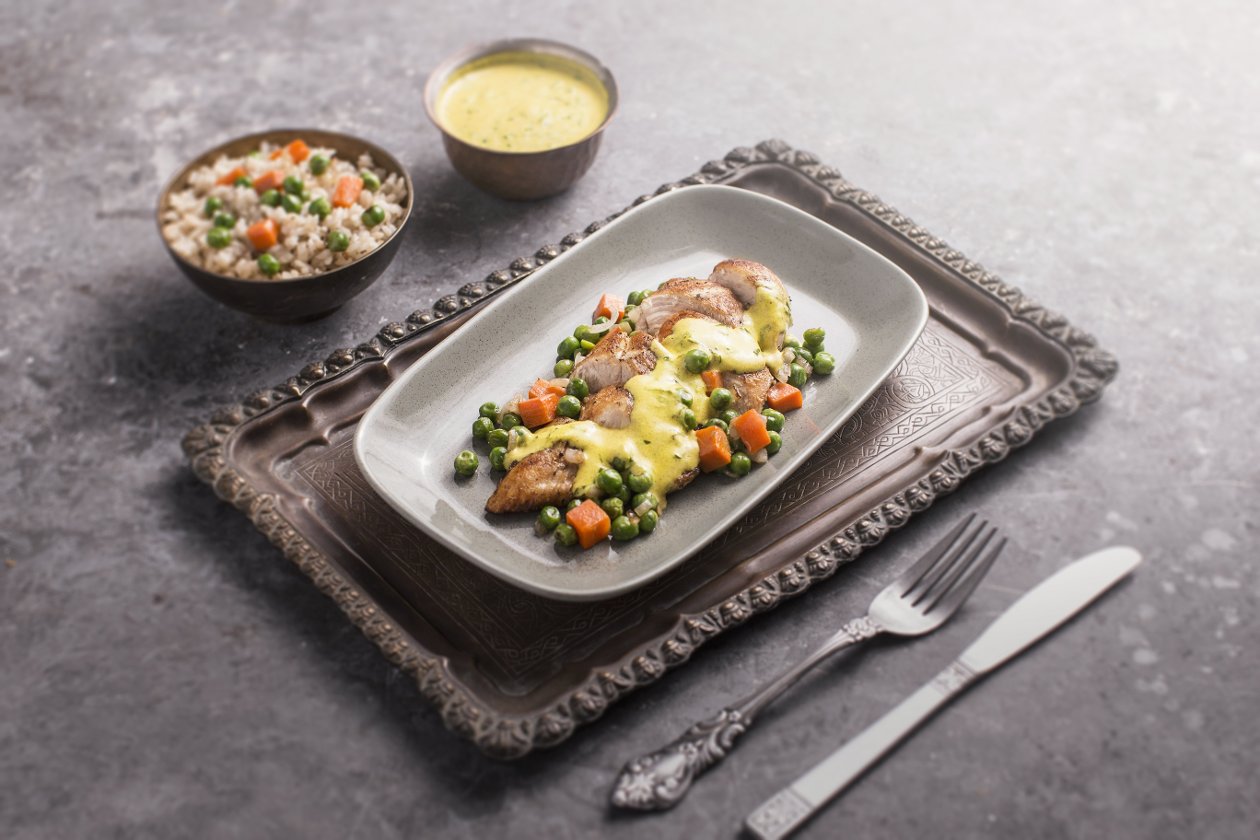 Ingredients
Method:
Potato medium cubes

100 g

Coriander leaves pure

100 g

Green apples medium dice

100 g
Preparation
Method:

In a large pot on high heat, add the ghee, bay leaves, and Knorr Chicken Stock Cubes.
Cook for 3 minutes, add the garlic and onion. Cook for 3 more minutes before adding the potatoes, carrots, and peas.
Cook for 5 more minutes.
Add the curry powder, bring to a boil and let simmer for 5 minutes.
Add the coconut milk and simmer for 3 minutes. Add the diced tomatoes.
Adjust the seasoning and add the coriander puree just after you remove the pot from the stove.

Tip:

Serve with steamed Basmati rice.