Breaded Chicken Liver with BBQ Sauce
Chicken liver is common item on Iftar appetizer menus. In this recipe we have reinvented it with new Hickory flavor. Try it out on your menu this season!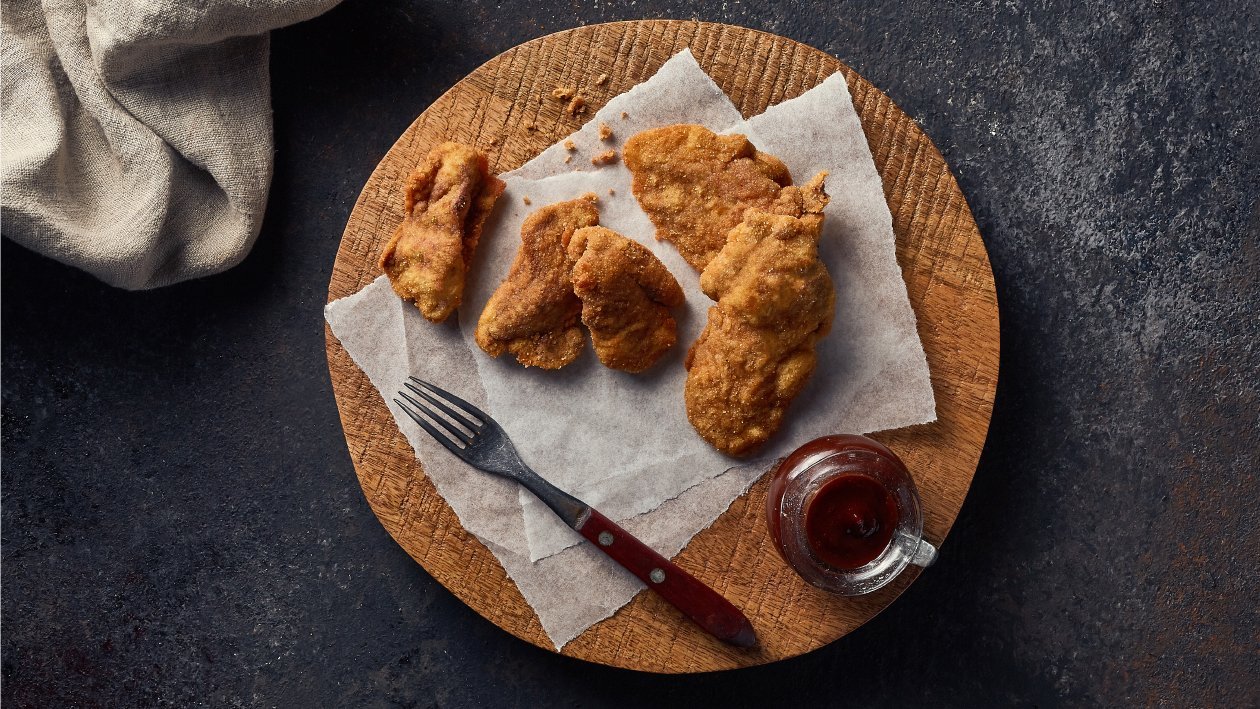 Ingredients
The Marinade:
Knorr Shish Tawook Marinade (6x1kg)

60.0 g

Onion, finely grated

80.0 g

Coriander, fresh, finely chopped

20.0 g
The Coating:
Preparation
The Marinade:

In a zip lock bag or vacuum bag mix the Knorr Shish Tawook Marinate and Knorr Hickory BBQ Sauce. Add the onion, garlic Knorr Lime seasoning, mustard and coriander leaves, mix it well.
Add the liver and allow to marinade in the fridge for 30 minutes.

The Coating:

Step 1: Flour. Fill one tray with flour; coat the chicken livers in flour, shaking off the excess.
Step 2: Egg wash. Fill a second tray with egg wash to dip coated chicken livers in.
Step 3: Bread crumbs. Fill a third tray with crumbs; coat the food in breading.
In a deep fryer at 170°C fry the chicken liver for 6 to 8 minutes or until done.